Your morning roundup for June 13, the day some variation of "flippin'" made Sarah Palin's email word cloud. Dirk drinking photo via @skindoeshoops.
What we watched: Our long national pomposity fest is either over, or just beginning: The Dallas Mavericks beat the Miami Heat 105-95 in Game 6 last night, Dirk Nowitzki was named the Finals MVP, and Mark Cuban ended his prolonged silence in the most Mark Cuban way possible.
If we all merely felt happy for the Mavs today, then this simple narrative would be about the Good Guys beating the Bad Guys, and the Old Guys getting their due, and that would be very nice indeed. But there is something more barbaric to our joy in Miami's failure. We're preening over the idea that teamwork and humility won the title instead of ego and vainglory — perhaps best represented by Rick Carlisle's remarks in the post-game interview, in which he expressed hope that the media would move its focus from "the LeBron James reality show" to "the purity of [Dallas's] game." There are other ways to express that complicated notion, but what we've effectively done is we've made Hoosiers of the Mavs, who we shouldn't have counted out so easily to begin with, and who had a hell of a lot more than a Jimmy Chitwood to depend on throughout the playoffs. LeBron attempted to shame us all for our lonely redemption in the post-game interviews last night, when he told reporters that when his haters wake up in the morning, they'll "have the same life that they had before they woke up today." He'd be right if we hadn't so joyfully and hopelessly deluded ourselves into thinking that this would make a difference. (Emma Carmichael)
G/O Media may get a commission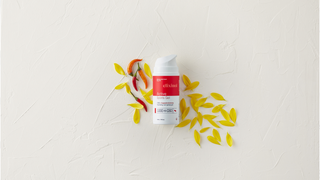 What we're watching: As much as we wanted the NBA finals to be Dirk vs. LeBron, or Dirk vs. Wade, it wasn't. It's a team game, and every position is equally important. Except for perhaps hockey, when a goaltender standing on his head can singlehandedly win it for his team. The media would like to tell you that tonight's game six is Luongo vs. Thomas, and they're not wrong. The storyline of this series has morphed from "overtime work for Mike Murphy" to the two netminders, from Thomas's pugnacity (shoving Henrik Sedin, hacking at Alex Burrows) to Luongo's inconsistency. (What time is it in Boston? Twelve past Luongo.) Finally, the two are sharing words.
"It's an easy save for me," Luongo said of the game five winner. "But if you're wandering out and aggressive like he does, that's going to happen."
"I have been pumping his tires ever since the series started," Luongo said. "I haven't heard one nice thing he had to say about me."
Thomas has remained mum, perhaps content to let his six goals allowed in five games stand for itself. But all it takes is one tonight. One mistimed crease vacancy for Thomas, or one (or 8) brainfarts for Luongo. The Stanley Cup will be in attendance at the TD Garden tonight. One goalie wants to see it now, and he has the power to make that happen. The other wants the dream deferred, at least until game 7. (Barry Petchesky)
Elsewhere
Oh, fuck off, Dan Gilbert: "Congrats to Mark C.&entire Mavs org. Mavs NEVER stopped & now entire franchise gets rings. Old Lesson for all:There are NO SHORTCUTS. NONE." [@cavsdan]
The smoke machine would have been a nice touch: "Eleven months ago, the Heat's Big Three rose from the ground on a forklift and were introduced to South Florida in a wild, coming-out celebration. Now Dallas was celebrating a championship in that same place. Ropes were going up on the sidelines. A stage was put at the midcourt. And there the Dallas players stood with 'NBA Champions' on their T-shirts as they jumped around the championship trophy. 'We thought we'd be going to a Game 7, and there we'd be our best,' Heat coach Erik Spoelstra said. 'But we didn't get there.'" [South Florida Sun-Sentinel]
Bottles were popped: And after the sixth game, the Dallas Mavericks went to Club Liv and ordered 100 bottles of Rosé. [H/T Sportsfeeder]
This one goes out to Popeye Jones: "The Mavericks won with poise and maturity. Only in the final minute, when the verdict became obvious, did the happy relief begin to show on the faces of Nowitzki, Terry and veteran Jason Kidd. Carter's presence at the trophy presentation seemed to bring the occasion full-circle. Dick Motta. Norm Sonju. Brad Davis. Rolando Blackman. Mark Aguirre. Derek Harper. They were part of the early Mavericks family — an expansion outfit playing in a new basketball frontier where some actually wondered if the NBA would be embraced. Detlef Schrempf. Uwe Blab. Roy Tarpley. Sam Perkins. Jim Jackson. Shawn Bradley. Popeye Jones. Jay Vincent. James Donaldson. When the franchise squandered a 2-0 lead in the NBA Finals five years ago, it was roundly assumed that the Mavericks' window of championship opportunity had passed. But large hearts can achieve great dreams. Nowitzki, Terry, Kidd and Shawn Marion — their march through these playoffs proved to be as stunning as it was thorough. Five years ago, the Great Parade Gaffe was roundly viewed as one of the things that foiled the Mavericks' title karma. Now, let the parade and the good times roll." [Fort Worth Star-Telegram]
Actually, Mark, we can visualize it rather easily: "this will sound weird. Im laying in bed. with the trophy next me.#dreamcometrue" [@mcuban]
Dirk has a way with English:"Sticking to Dallas, that was the plan. We fell short so many times, and I committed for four more years this summer, and we didn't really know what was going to happen. We were a first-round, second-round exit a bunch of times. But consistency pays off... We kept playing, kept fighting through... So it wouldn't have felt right to win it somewhere else. I'm happy. I obviously made the right decision. And this is also for the Mavs fans, who have been through a lot of disappointments with me over the last couple of years. And they always stuck with me and kept supporting us. And the gym was always full in Dallas during the regular season. This is for them." [Dirk Nowitzki Post-Game Interview]
As does LeBron: "I mean, sometimes you got it, sometimes you don't." [LeBron James & Dwyane Wade Post-Game Interview]
Your freestyle canoe interlude, Pirates of the Caribbean edition:
Followed, naturally, by your Mark Cuban booty drop interlude, Ballin' edition:
Only nine more seasons, LBJ: "Of all the things LeBron James could learn from the past 11 months, and especially the past two weeks, none is more important than the message Jason Kidd and DeShawn Stevenson communicated on Sunday night, the night an old point guard, one 7-foot all-star, a hell of a bench and their teammates dropped the game's most talented trio to capture the NBA championship: Being famous and young guarantees nothing. Ask Kidd, who won his first championship in his 17th year. He knows being lauded as one of the greatest of all-time as a teenager is not a prerequisite to win a title. 'Long wait,' he said, his eyes either red from tears or champagne on Sunday night. 'What a journey, man, what a journey.'" [Washington Post]
A podiatrist writes in on the matter of LeBron's "sixth toe": "You asked for a podiatrist and you're in luck. The 'extra toe' you see is the lateral portion of the 5th metatarsal head. LBJ has what is termed a 'tailor's bunion'. What we see is simply the 5th toe rotated towards the 4th toe. Good news for haters, he will need surgery on that some day."
Let the memes begin: Loss of the Ring via.
And strangely, everyone wanted the fake Broussard Twitter account to be real: "Lebron James involved in post game altercation in Heat locker room. Developing..." [@Chrls_Broussard]
We are all Dave McKenna CXXIX: Here's your daily link to Dave McKenna's brilliant "Cranky Redskins Fan's Guide to Dan Snyder," which we'll be posting until Snyder's dumbass libel suit disappears like LeBron in the fourth (shut up, us).
This is the opposite of Mike Lupica: "Could one reporter cover six professional New York sporting events within a period of 24 hours and not lose his mind? The answer: sort of. Mike Tanier rented out the Bats blog on Saturday and documented his experience. After covering Friday night's Red Bulls game, Tanier attended five more area events today: the New York Mini 10K, the Yankees-Indians game, the Adidas Grand Prix, the Belmont Stakes and the Liberty-Fever game. He did make it to all six events. Whether or not his mind is still intact has yet to be determined." [NY Times]