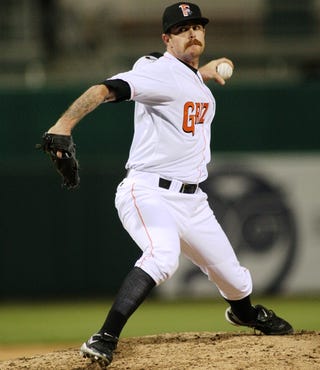 Refuse to take one! Deceptively simple. Via Hardball Talk:
The Office of the Commissioner of Baseball announced today that free agent Minor League left-handed pitcher Justin Dowdy has received a 50-game suspension after refusing to take a drug test, a violation of the Minor League Drug Prevention and Treatment Program.

The suspension of Dowdy is effective immediately upon his signing with a Major League organization.
This might not be a problem. Dowdy, most recently with the Giants' AAA team, signed earlier this month with the independent Grand Prairie AirHogs.
Also, something something tortured Ryan Braun joke.