Earlier today, ESPN's Brian Windhorst and Marc Stein wrote about how Cleveland Cavaliers coach David Blatt is struggling to communicate with his players, and how LeBron James wasn't exactly giving him a ringing endorsement. It turns out that the story originally featured a much stronger quote from LeBron on just how much he runs the show in Cleveland. (Thanks to commenter TheCaptainsTubing for pointing this out.)
Here's the direct quote from LeBron that was scrubbed from the original story, along with a preceding passage, to put it in context:
Whispers about the lack of attention various Cavs players are paying to Blatt during some timeout huddles, as well as their apparent preference to communicate with Cavs assistant and former NBA player Tyronn Lue, have been in circulation for weeks. And James acknowledged recently that he did not formally request permission to assume the bulk of the Cavs' playmaking duties, which triggered Cleveland's eight-game winning streak earlier this month.

"No, I can do it on my own," James said of his role change. "I'm passed those days where I have to ask."
The quote still appears in full on a version of the story that's up at ABC News, which pulls stories directly from ESPN; here's a cached version of the article as it ran at ESPN.com.
Why would they remove the quote? Who knows, but possibly because it's been out there for a while. The line, which seems to have come from an interview LeBron held with a group of reporters, turned up in near-identical form—with, weirdly, an identical spelling error—in a Chris Haynes article the Cleveland Plain Dealer ran on Dec. 21:
Since Blatt provided no information as to when he got his new point guard, we followed up on our original question to James. We asked if he goes to the head coach to suggest changes, or if he just implements them.

"Nah, I can do it on my own," he said. "I'm passed those days where I have to ask."
G/O Media may get a commission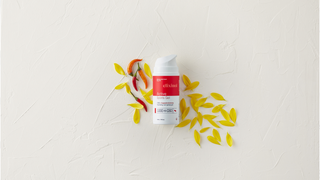 There's currently no editor's note on the story reflecting this or any of the other updates that have been made to the story since it was published, but ESPN seems generally not to do that sort of thing these days. The lesson for readers is simple. If you see something interesting in one of their stories, you may want to make a note of it—who knows what will be there the next time you look?