The NFL and the NFLPA are reportedly close to an agreement on preliminary steps toward HGH testing. The only thing that stands in the way is the fact that the players seriously do not trust Roger Goodell, not in the slightest.
The last sticking point is the union's insistence that an impartial, third-party arbitrator hear all appeals of "non-analytical" drug suspensions. You know, like every other league. But the NFL insists that Roger Goodell should hear all appeals.
Crazy part No. 1: The commissioner being a player's only recourse if they feel they've been treated unfairly. This makes exactly as little sense as De Smith being the arbitrator. Crazy part No 2: This is already what happens.
Since time immemorial (or at least since Joe Carr), players have had no third-party to appeal to in cases like this. Decisions on discipline that don't involve a positive test are the sole preserve of the commissioner. That leads to headlines like this. But when it comes to agreeing to stricter drug testing, the union isn't going to give without getting something in return.
"The long and short of it is, we're not going to agree to a system that doesn't give the player full due-process rights on HGH," NFLPA executive director DeMaurice Smith told Yahoo! Sports on Thursday.
"The lessons from StarCaps and Bounty would cause anyone to undeniably conclude that you need to have a due process system to ensure fairness," Smith said. "If fairness is what you truly believe in, you'd want a system with a strong due process. The problem right now is players don't believe the league office wants fairness, and if history has taught us anything, why would they?"
G/O Media may get a commission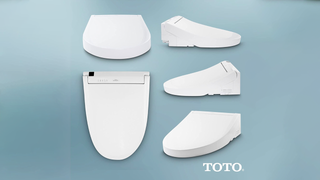 44% off
Toto Washlet Electronic Bidet Toilet Seat
The league has accused the union of stalling, which is probably true to some extent—it's not as if anyone's particularly excited to learn the extent of HGH use in football—and the CBA is in place through 2021, so the NFLPA doesn't have a ton of leverage here.
It may not matter. Here is where we remind you that the current agreement includes a population study of current players to determine an HGH baseline, which, as David Epstein writes, "would be like using the NBA as a reference population for a height study."