A brawl broke out at the end of Basic High School's homecoming game Friday night, after the Wolves lost to the Canyon Springs Pioneers. These teams apparently do not like each other very much—the Las Vegas Review-Journal says there were 35 penalties and four ejections over the course of the game—but things finally went all the way to hell after the final whistle, when players from the two teams went after each other near the Basic sideline, and a Clark County School District police officer* broke things up with the very liberal use of pepper spray.
G/O Media may get a commission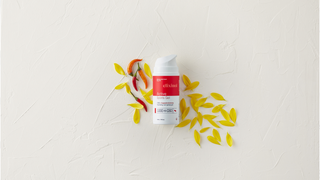 Sam Gordon, who covered the game for the Review-Journal, told Nevada Preps after the game that the teams were chippy throughout, and that many of the 35 penalties called during the game were of the unsportsmanlike conduct variety. Basic, losing in the final seconds, apparently tried a desperation trick play that blew up and led to Canyon Springs racing the other way with the ball as time expired. When the Canyon Springs player was tackled near the Basic sideline, all hell broke loose.
I remember a fair number of extracurricular fights going down during my high school football days, but I don't remember a police officer ever racing in behind a massive cloud of pepper spray! That seems, umm, extreme.
h/t Brett