After Joel Ward of the Washington Capitals eliminated the Boston Bruins from the Stanley Cup Playoffs, we showed you the racist underbelly of Twitter as users strained to find new and interesting ways to insult a black man. Not only were those users exposed as the knuckle dragging neanderthals they are, but some are now facing tangible consequences.
According to the Gloucester Times, by way of Puck Daddy, several students were identified among the racist slop because, you know, they tweeted under their real names with actual pictures of themselves. Not surprisingly, they are jocks and, according to Gloucester High School Superintendent Richard Safier, now face suspension from various sports-related activities.
In a a [sic] prepared statement, Safier said students involved in a stream of racist comments targeting Joel Ward - the Washington Capitals' player whose goal eliminated the Boston Bruins from Stanley Cup play April 18, and one of hockey's few black players - would "lose participation in a sport for a considerable length of time," and any of them with "leadership opportunities in extracurricular activities, or sports," will forfeit those as well,

The district began investigating the incident last week; sources close to the probe have said that the schools identified five students as being involved in the postings. All of the racist comments, which included use of the "N word" and other derogatory remarks targeting blacks, were posted on Twitter.com, which, unlike text messaging, is not sent to private phones or other devices, but publicly available for view around the world.
Now, this is a little dicey. The tweets were obviously disgusting and in poor taste to put it mildly. But where does a school get the authority to punish its students for activities that presumably occurred either in their own homes or some other private setting (i.e. not the school) and not in any school related capacity? I'm not a First Amendment scholar and don't claim to be, but this seems overreaching. Gloucester School Committee Chairman, Jonathan Pope seemed to concede the point in speaking with MSNBC.
"We don't know whether we actually have any legal standing to implement any kinds of penalties for that kind of behavior done outside school on a private communication system," Pope told msnbc.com. "Everything links to what happens in school, what happens on the (school) playing field and what happens during school supplemental activities. It doesn't really apply to what kids do walking down the street."
G/O Media may get a commission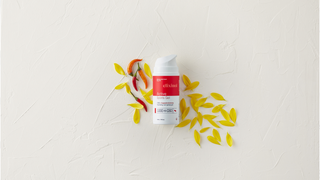 The only difference between this scenario and, say, a student tweeting "Hey Ward, go fuck yourself!" is that racism is uglier than profanity. That is certainly a point against the students (not to mention a glimpse into the kind of people we are dealing with) and something to consider, but does it alone warrant the punishment? In the school's defense, it does not appear the students were actually suspended from school, just had their extracurricular activities curtailed.
Regardless of legal implications, the lesson is clear. Don't be a fucking racist.
Racist tweets about Joel Ward lead to student punishment in New England [Puck Daddy]
Students who made racist Twitter posts face sports suspensions, more [Gloucester Times]
Students' racist tweets about Boston hockey game put schools in a bind [MSNBC]