The Sharks lead the postseason in plays that make their opponents' fans exasperatedly say, "oh come the fuck on." It's a remarkably aesthetically pleasing brand of hockey they play, all speed and puck cycling and a preternatural awareness of their linemates' positions only made possible by playing together for so long. And so many times this postseason, the highlight reel begins with Joe Thorton.
Thirty-six years old and grey-bearded and still as effective as ever, Thornton centers the Sharks' top line and top PP unit, and there may be no one better at setting up scoring opportunities when none seemingly exist. This was Tomas Hertl's second goal of the game in the Sharks' 3-0 win, and it chased Brian Elliott to the bench and sealed a 2-1 series lead, but you'll have eyes for nothing but Thornton's pass:
The best part is the sharp rise in crowd noise once the puck finds Hertl's stick. Most goals build in anticipation—you can see them developing. No development here. Thornton's pass turned absolutely nothing into a wide-open close-range shot, and it happened instantly.
Seriously, that pass:
"Just one of those instances where I just [saw] the blade," shrugged Thornton. "You try to aim for it. Sometimes it hits, sometimes it doesn't.
"It's my job to get these guys the puck."
Thornton is very clearly getting Hertl and Joe Pavelski the puck—often when he has no business doing so. (Recall this no-look backhand from Game 4 against Nashville.) In 15 playoff games he's tallied 13 points, 10 of them assists, and there have been multiple occasions where his feeds that don't end up on the scoresheet lead to goals.
G/O Media may get a commission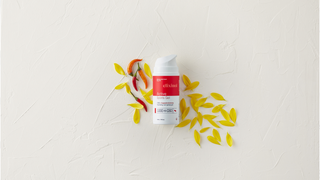 San Jose's top line came together in January, when Hertl was moved up, and the three complement each other well.
"Their line played exactly as they've played all year," Peter DeBoer said. "They've led the way with how we want to play, the identity of the team.

"When your best players are your best forecheckers, best backcheckers, lead the way with blocked shots, are the first guys to defend in your own end — all that bleeds through the rest of the group. Those guys brought it again tonight."
"I like to pass. [Pavelski] likes to shoot," explained Thornton. "Then you throw this big fella [Hertl] in there, it's a pretty good line."
It's maybe not quite as simple as Thornton's math, but it's incredible how, even 18 seasons into his career, he's able to take very good players and make them even better. It's why he'll make the Hall of Fame, and make it on the first try, even without a Stanley Cup. But, um, don't look now, but he's just six wins away from one.
Joe Thornton dance party!