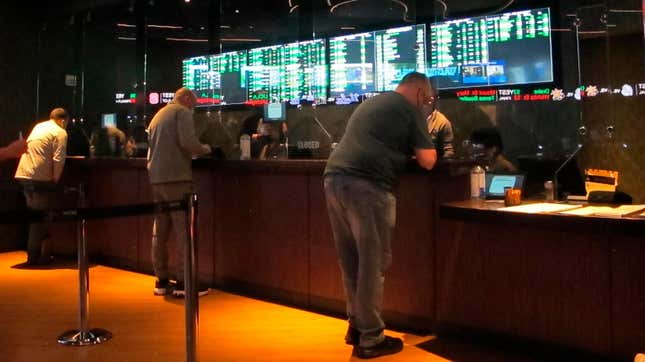 It's that time of year again. No, I'm not talking about this being the week to bone up on your player rankings, figure out a draft or auction strategy, and get ready for another rousing rendition of fantasy football, but whether to do that at all. Ideally, one of the side effects of the running back market collapsing is maybe it'll take fantasy football down with it.
Which NFL rookie wide receiver should you draft? | Fantasy Football
There are, what, five, possibly 10 running backs that get full-time touches? The rest is a crapshoot, and managers are left playing red-zone roulette with committees of ball carriers while lamenting why they still do this to themselves.
The only hope is that fantasy football becomes too random to be good at. Analytics and the salary cap ended the age of the bell cow running back, and ideally those very numbers gurus do the same to wide receivers and tight ends. Let's make it so there's only one reliable position, and watch as people spend 90 percent of their budgets on a quarterback.
Winning your fantasy football league should be every bit as arbitrary as taking home the office March Madness bracket, and if only it was as easy for Brett in accounting to hoist the fantasy football trophy as it was for him to take down that $15 bracket pool.
Financial reasons precluded me from continuing my longest-running fantasy league a season ago, and I have to say, I didn't miss it. Like at all. Waking up on a Sunday morning free of anxiety over injury reports, who to start or sit, or what Matthew Berry has to say is not how I enjoy spending a weekend morning. Nor is setting an alarm clock to make sure I set my starters before NFL Europe kicks off.
Now, if I could do that on a weekday morning in lieu of work, I might indulge. However, I'm just one man trying to shout down an army of nerds, a kite dancing in a hurricane. Fantasy football is too popular to fail, and while it's easy for me to preach how great life is without it, the addiction is real.
Hordes of bros have too much on the line. How else will we determine which one of our friends to publicly shame? How will sports broadcasters find excuses to participate in future self-aggrandizing punishments? Hal didn't take the trophy belt to the engraver for nothing, and god dammit, Gary needs a guys' weekend soon, or else he's going to have a breakdown.
While I don't have any good answers to those questions, or a solution for Gary other than a quick divorce, the sun still rises even if you can't use that slightly offensive pun you came up with as a team name. Yes, I agree that "Jim Irsay's pill box" is a fantastic, albeit outdated, moniker, but you could just use "football" as an excuse to skip family time.
Fantasy football is among the dumbest activities humankind has ever invented, and I'd rather take a sharp stick to the temple than invest one more iota of my quickly waning brain function debating how much to spend on Austin Ekeler. Which will snap quicker: his hamstring, or my patience? It's hard to tell; I just pray god takes me first.