Less than a week after one of the Baylor officials directly involved in the sexual assault scandal landed a job, another seemed primed to possibly snag one of his own—until the school in question said "fuck that."
According to a since-updated report from ESPN's Brett McMurphy, former Baylor head coach Art Briles was among five coaches on the Houston athletic department's short list for its football head coach vacancy. The initial story read as follows:
Houston will interview at least five candidates for its head-coaching position, including Alabama offensive coordinator Lane Kiffin and former coaches Les Miles and Art Briles, sources told ESPN.

[...]

Briles, who was Houston's head coach from 2003 to 2007 before taking over at Baylor, is receiving "strong interest," a source said.
McMurphy's report, however, was wholly denied on the record just two hours later by Houston vice president for athletics Hunter Yurachek. In a statement, Yurachek said Briles reached out to him personally earlier in the week to inquire about the position and that after discussing the option amongst "Houston leadership," the group opted to leave Briles off their short list of candidates to interview.
G/O Media may get a commission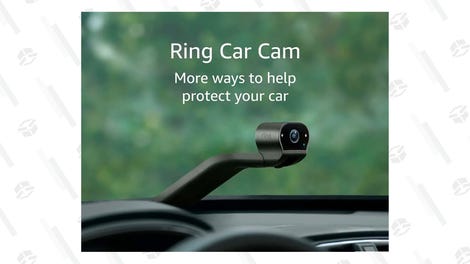 When it comes to coaching hires, schools rarely go public to confirm or deny any reports regarding who they're interested in or interviewing. That the Cougars athletic department felt strongly enough to instantly and on the record quell the report signifies the levels of perceived toxicity some schools feel about those who recently ran Baylor's football team; it also gives us a clearer idea of who McMurphy's "source" was here. After Houston issued its statement, the ESPN reporter tweeted and updated his story to read that Tilman Fertitta, a billionaire former advisory director of the Houston Rockets and current University of Houston board chair, wanted to interview Briles, but was rebuffed by Houston's president and athletic director.
Briles was fired by Baylor in May after the Pepper Hamilton team presented the university's Board of Regents with its report summary (a full report apparently would have cost the school money). Baylor president Ken Starr's (yes, that Ken Starr) demotion, Briles's termination, and athletic director Ian McCaw's sanctions were all university decisions made in an attempt to "safeguard our students and our campus," per a statement from Board chair Richard Willis.
Briles was 65-37 in his time at Baylor, after five years leading Houston, establishing the Bears offense as one of the deadliest in the nation in his eight years at the helm. While 10-win seasons were becoming the norm in Waco, so to were mishandled sexual assault allegations. In a report from the Wall Street Journal, board members claimed the scandal included at least "17 women who reported sexual or domestic assaults involving 19 players, including four alleged gang rapes, since 2011." Both Briles and McCaw were alleged to have ignored at least one allegation of gang rape; Baylor confirmed the allegation in a statement posted on its website.
Monday, Liberty University announced McCaw as the new athletic director of the nation's largest private Christian university. In response to the public backlash, Liberty president Jerry Falwell Jr.—who was protested by his students upon his public support of then-candidate Donald Trump after the release of a video in which Trump bragged about grabbing women "by the pussy," and then censored an anti-Trump column in the student paper the same week—released a Q&A on Liberty's website addressing the concerns. Falwell claimed the school completed its own investigation and found McCaw is "a good man and a great athletic director." As New York Times columnist Michael Powell noted, Liberty spoke with 83-year old former coach Grant Teaff, who last served as a Baylor employee in 1992, and several members of the Baylor Board of Regents. Pepper Hamilton officials were not contacted; Baylor's athletic department chose not to comment on the matter.
Houston is looking to fill a vacancy left by Tom Herman, who departed for the open spot at Texas. Ex-LSU coach Les Miles, Alabama offensive coordinator Lane Kiffin, Cougars interim head coach Todd Orlando, and offensive coordinator Major Applewhite are among those ESPN report have secured interviews. For now, Houston has yet to deny that they will meet with the remaining quartet.