Tell Me When It's Over is an interview series in which we ask former athletes about the moment they knew their playing days were over. Today: Former Tar Heel center Joe Quigg, a key member of the McGuire's Miracle team that won the 1957 national championship.
In the tournament that year, after three double-digit wins over Yale, Canisius, and Syracuse, the undefeated Tar Heels traveled to Kansas City and recorded an exhausting triple-overtime victory over Michigan State. The next night, North Carolina took home its very first title with yet another triple-overtime triumph, this time over Wilt Chamberlain and Kansas. Some call it the greatest NCAA championship game ever played. Quigg, a junior, was instrumental. He sank two free throws with six seconds left for the final points of the contest, then broke up the ensuing inbounds pass to Chamberlain that preserved the Tar Heels' 54-53 victory.
Even though he missed his entire senior season with a knee injury, Quigg, a native of South Brooklyn, was taken 11th overall in the NBA draft by his hometown New York Knicks. But the '57 championship game would be the last basketball game he ever played.
Now a retired dentist, Quigg still lives in North Carolina.
* * *
I think, like every other boy who's 11, 12, 13, just starting to play basketball and going out by themselves out there, I was always taking that last jump shot to win the national championship. You know, to win the big game. To be the hero. You'd work on that.
G/O Media may get a commission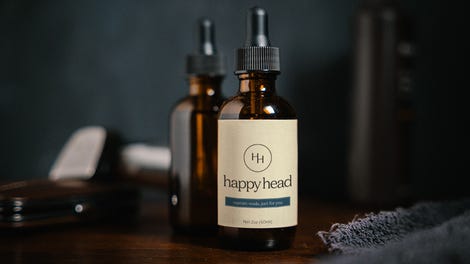 Bob Zawoluk, who was the center for St. John's—he was my hero growing up, and he was coached by Frank McGuire. And, of course, McGuire became my coach when I went down to North Carolina. And at that time, in '49 and '50 and '51, New York City basketball was considered the best in the land. It probably had five or six of the colleges from the metropolitan area that were in the Top 10. And in '50, City College won both the NCAA and the NIT, but then in '51, the basketball scandal happened, and they got a number of schools on point shaving, and the whole metropolitan area de-emphasized basketball. All the schools. And so that opened up the way for leaving the city and going to faraway places.
We had a great coach, Frank McGuire, and he was a wonderful motivator and just a super recruiter. And we thought that we were all New York City guys and we could play basketball, and we thought we could win it all. We thought we were as good or better than anybody that we played. And we had a superstar, Lennie Rosenbluth, who averaged 28 points a game. Fantastic shooter. Had no conscience [laughs] and could hit a shot from anywhere.
Early on, now, we were pushed. I mean, the fifth, sixth game we had an overtime game against South Carolina, and then we had an overtime against Maryland in College Park and played Wake Forest. We were behind by one point with about 12 seconds in the semi-finals in the ACC Tournament. Back then if you didn't win the tournament you wouldn't go to the NCAA. We had a lot of close games, so we were challenged all throughout. We just thought we were going to do something at the end. And it just so happened that we did.
But yes, against Syracuse and Canisius, back when you didn't have a shot clock, you get an eight-, nine-point lead, that's a pretty good lead there. We had that lead basically the whole game. Of course, it could turn around, but we had control of those games.
We knew the ball was going to go to Wilt Chamberlain and, again, we just had luck. I was fronting Wilt, and Danny Lotz, a teammate, was supposed to get behind him, and Danny was, for some reason, guarding his man in the corner, and they underthrew the pass. I was listed at 6'9" but I'm closer to 6'7", and Wilt, with his long arms and jumping ability, could've gotten a higher pass, but I was able to jump up and knock the pass away. So I had two good things happen in the last six seconds, which was great.
What we were not aware of is that C.D. Chesley, who later broadcast all the games in the ACC, for the first time was broadcasting those games back to North Carolina. And so Friday night: a triple overtime. And then Saturday night: a triple overtime. And we win both the games. You couldn't have a better TV show than that. Not every house on the street had a television so people were having people over and having viewing parties, so that really captured the state. People had heard about Wilt Chamberlain, but nobody had ever seen him play or anything like that, so that was just our good fortune that that was televised. And that's what made it special for North Carolina.
After that game, it was funny: We jumped up and down and all around. We probably had only about 200 fans there. And the dressing rooms in the place were so small that we dressed at the hotel and came over to the game. And I just got out on the street—the hotel was probably five blocks away—and walked by myself as a light rain fell there. And the whole team was like—we just didn't realize what we had done. We were just so worn out that that whole night we were sort of calm. We went to somebody's room and sat down, had a couple of beers, and just let everything sink in. And by the way, we weren't doing anything illegal. Back then the drinking age was 18.
I was going into my senior year, and I was hoping to make All-American, all-conference or whatever, and then go on and play professionally. So that was the dream, as well as we thought we could possibly repeat. When you've been through once, you know what's there, and we had four starters back, plus we had some good people coming up. Unfortunately I got hurt.
* * *
It was the last full scrimmage before the season started, and I had done extremely well. You know, I scored 20 points or so there, and then it was just a freak accident. Somebody got fouled and fell across my leg, and it was just like a clip in football. And back then they didn't do what they do now. They just went in and threw everything away, and sewed it up and put me in a cast for six months. And when the cast came off my leg was shriveled and I could never bend it more than 90 degrees again, so that championship game was basically the last game that I ever played.
My arm was bigger than my leg. I couldn't bend it 10 degrees. And I did eventually get it to almost 90, but then I knew that that was probably it, for sure. And, again, they didn't have all the equipment and everything that they have now. As I said, it was not only just an injury to the cartilage; the tip of the tibia had a break in it. So there were other complications.
Now, with my type of injury, I would be out for the whole year. But there would be a good chance that I could play again. A real good chance. And the reason is that I wouldn't have had my leg in a cast for that long. They would've had me have bending and building me up those muscles. You know, it still wouldn't have been weight bearing, but I would've been in the pool and gone and had a physical therapist and all that kind of stuff. My rehab, they told me to get a rope and jump rope, and that was it [laughs].
* * *
Before I was drafted I went to their team physician, and he examined me and he thought that maybe with some work that I'd be able to get that leg bending again. And so I think what had happened: the Knicks got in a lot of trouble around that timeframe because they let Dolph Schayes and Bob Cousy, who were All-Stars for Syracuse and Boston, get away. They were New York kids, and they let them get away. They didn't draft them. So here was a bunch of kids who won the national championship, and they were going to make sure to go ahead and get them.
I had been out of the cast for a couple of months when that came around. I had my doubts, but they were going to pay me. I think I made $7,500 salary and a $1,500 bonus for signing. Then I went to pre-season camp and when the season started they sent me back to Carolina, and I became an unpaid assistant coach at Carolina.
That year I was just still with the Knicks, getting paid, but I was McGuire's unpaid assistant. And that was Dean Smith's first year, so I was actually Dean Smith's assistant. Back then, you didn't have five and six assistants and all that. It was just Dean and McGuire. They were the two guys, and so Dean was the freshman coach. I helped him a lot there. In fact, there was one tournament that I took the freshman team up to Washington, and we won both games, and so I was 2 and 0 in my coaching career with the freshmen.
I worked out in Carolina, because the Knicks didn't have any place to send me, so the idea was for me to get in shape there. The reality was, even during the training camp, I never scrimmaged. I was just on the side working out. And then during the summer of that year—actually it may have been late spring—I went into the Knicks' office and told them that I wasn't coming back. And they were a little, they were a lot upset, but I had the opportunity to go to dental school and use that money to pay for that first year. And so they sent me to the same doctor again, and he agreed. We didn't leave on friendly terms, but there was nothing I could do, nothing they could do.
Last year Rob Trucks interviewed current and former D-I basketball coaches Jay Wright, Mike Adras, Charles E. Ramsey, and Kevin Stallings as part of his oral history of 49-year-olds. His other work for Deadspin includes interviews with former NHL goalie Clint Malarchuk and the late Dave Duerson, and an oral history of Big Star co-founder Alex Chilton's time in Tuscaloosa. You may e-mail him at trucks@deadspin.com or follow him on Twitter at @tusktusktusk.