ProPublica, Sports Illustrated, and The New Orleans Advocate teamed up to produce a thoroughly reported story seeking to explain how exactly former NFL player Darren Sharper was able to avoid getting arrested for years despite being accused of rape multiple times. The whole story is worth a read, but the short answer is basically this: Sharper was smart enough to commit his crimes in different states, and none of the cops who investigated him were smart enough to go looking for previous accusations.
From 2011-2014, Sharper was investigated for raping nine women in Miami Beach, New Orleans, Arizona, Los Angeles, and Las Vegas. According to ProPublica's report, each individual investigation was bogged down by the usual missteps that plague rape investigations in America—hesitancy to go after a rich and famous suspect, failure to properly handle physical evidence, hostility toward accusers, failure to interview witnesses—but where everything really fell apart, and where Sharper was able to stay free for so long, was in investigators' failures to go looking for a pattern of behavior.
For example, New Orleans PD detective Derrick Williams struggled to get an arrest warrant issued after investigating Sharper in 2013. But Williams never bothered to make himself aware of the fact that Sharper had been accused of raping a woman in Miami Beach two years prior:
Still, Williams might have strengthened his case if he had taken one additional step. A call to police in Miami Beach, which Sharper listed as his permanent address, would have turned up Sharper's name in connection with the 2011 spring break incident.

Munch, the rape expert, said such inquiries are among the most important aspects of any investigation. Studies have shown that rapists have frequently committed prior sexual assault offenses. Such history can help support a new victim's case.
The details of the New Orleans case were eerily similar to the Miami incident. Women in both cases who were young, white and blond. Women who had passed out at Sharper's residence — either from alcohol or drugs. Women in both cases who woke to a sexual assault.

But Williams never made the call.
It was the same story later that year, when Sharper was under investigation for raping a woman in Los Angeles:
Detective John Macchiarella didn't begin his investigation until two weeks after the woman filed the complaint, according to court documents. Once engaged, Macchiarella had the victim place a "pretext call" in hopes of eliciting incriminating information from Sharper. Police monitored the call, but did not issue an arrest warrant.

After that, there is little sign of action. Macchiarella did not attempt to interview Sharper. Nor did he obtain a sample of his DNA.

Most crucially, there is no indication that he tried to contact agencies in the other places where Sharper had lived.

If he had, of course, he might have learned of Miami Beach's closed case. Or more importantly, that Sharper was under active investigation in New Orleans. By the time Macchiarella started his investigation, Williams had already received the report matching Sharper's DNA to a sample found on the woman's body.

Without other evidence to corroborate the women's stories, Macchiarella's investigation stalled out.
The failure continued with the Tempe, Ariz., police department, which began investigating Sharper in November of 2013:
And once again, the Arizona detectives did not look into Sharper's background in other cities. In fact, the department deemed that such evidence was not worth gathering — despite a state law designed to make it easier to use a suspect's history in rape cases.

"In a trial setting, it is highly unlikely that a 'series' of events in different jurisdictions would be made known to a jury that is deciding guilt or innocence on a single event," said department spokesman Lt. Michael Pooley.
G/O Media may get a commission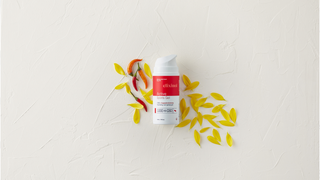 It wasn't until Jan. 2014, when Sharper was accused of yet another rape in Los Angeles, that police started to make connections:
The women woke up the next morning at 9 a.m. One felt pain and burning in her vagina. They left without seeing Sharper. After talking later that day, the women decided to go to the Santa Monica Rape Crisis Center. They walked into the center at midnight.

The next day, they made their report to the Los Angeles Police Department's Westside police station. This time, the officer taking the report noted that Sharper's attacks featured a modus operandi.

Macchiarella, the detective who caught the first Los Angeles case, also got the second. Alarm bells went off. A judge issued an arrest warrant.
The police's continued failure to look into Sharper's background may have been excusable in a scenario involving a different crime, but as ProPublica points out, rape cases are unique in that investigators are explicitly encouraged by federal law to take past accusations and previous behavior by the suspect into account. In 1994, a law was passed that made it easier for prosecutors to use a defendant's history as evidence in sexual assault cases, and the The International Association of Police Chiefs explicitly instructs detectives to seek out previous victims when investigating rape cases.
Had any of the cops investigating Sharper simply widened the scope of their investigation a little bit, they would have suddenly been face to face with a serial rapist with a clear modus operandi. Instead, they all chose to slog through their investigations and let the cases peter out, and Darren Shaper was allowed to continue raping women.
[ ProPublica]