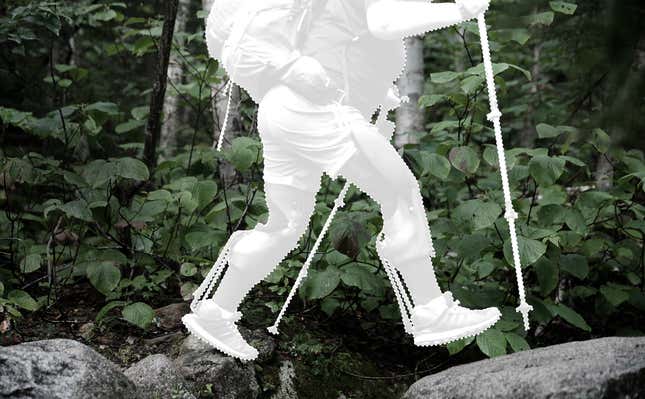 Stacey Kozel is a boundary-shattering athlete, a hero to many who has hiked some of the most famous and arduous trails in the United States. She's completed the 2,189-mile Appalachian Trail as well as the 2,650-mile Pacific Crest Trail, and she's done it all as a functioning paraplegic with lupus. A flareup of her disease in 2014 left Kozel without the use of her legs, but she strapped them into specially made braces that allow her to traverse the trails and go for long distances. She is an inspiring figure, and recently rose back to national prominence after ABC News covered her recent completion of the PCT; her story was picked up by news outlets around the world, and she said that she was planning on writing a book about her experience.

However, shortly after news broke that she'd completed her thru-hike and arrived at the north terminus of the PCT along the Canadian border, the hiking community began to examine her claims, and came away more than a bit suspicious. The Pacific Crest Trail Association does not independently verify thru-hike claims, and while hikers operate on the honor system, the community expects GPS data, photographic documentation, or some other physical evidence to be able to verify most historic feats and speed records. This is where Kozel began to run into some trouble.
According to Kozel's version of events, she began her hike at the Southern Terminus on March 30, hoping to finish up by November. The speed record for the PCT is 52 days, although most thru-hikers take around five months to complete it, assuming good conditions. This year, there were not good conditions, as the Sierra Nevada mountains were encased in snow for far longer than usual. After a sudden snowmelt at the start of July, streams were swollen, nearly impassable, and deadly, and even then the mountains were still unseasonably snowed in. Six people have died trying to finish the PCT this year, and another is missing and presumed dead. Hikers who made it out of the Sierras and into the Northwest were greeted by a host of wildfires ripping through Oregon and Washington throughout the late summer. She says she hiked up to 30 miles per day to stay ahead of the wildfires. On September 4, she says, she made it to Manning Park, on the Canadian Border, completing the arduous journey in five months. She later corrected herself and said she finished in late August. Despite the criticisms she's drawn, Kozel has maintained that she finished the trail.
But there's unfortunately an assumption in today's world that silence means guilt, as compared to dignity. So I will respond this one time in a public forum.

I hiked the Pacific Crest Trail.
The fact that hiking the trail is difficult should not and does not negate Kozel's story. What has drawn the attention of the PCT community is the fact that nobody has been able to verify that they saw Kozel on the trail. PCT hikers are, like the hiking community in general, inherently collaborative and cooperative, since completing such a demanding athletic feat essentially requires help from other hikers and trail angels, who house and feed hikers as they make their way up the trail. Nobody makes it to Canada alone.
Kozel, to be clear, has been made aware of the allegations against her, and has discussed the very rigorous standard of evidence that many are demanding:
Unfortunately, what evidence I have is certainly not dispositive. I can answer questions, show photos, and discuss details. I can introduce you to my family, to my prosthetist orthotist, my friends. I can introduce you to all the people who have known me for many years and know my character, the numerous people who hiked with me on the AT. I can even tell you that I received no sponsorship or benefit from any company for my hike, and in fact actively chose not to seek such support. But the only thing that could quell all of these inquiries entirely is if someone hiked with me every second of every day, which did not happen. Not only did I want to do this on my own, I don't know of anyone who would have the patience to stick with my slow pace.
G/O Media may get a commission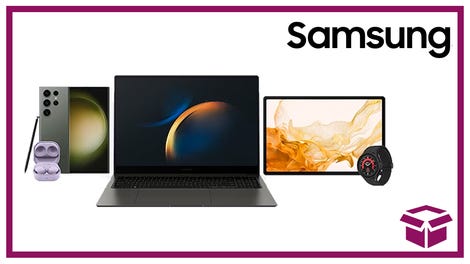 24 hour deals
Discover Samsung - Daily Deal
Despite this, many in the community are still intensely skeptical. I spoke with several angels and PCT thru-hikers, and read the testimonies of dozens more on a PCT thru-hikers' Facebook page. These are people who would have been in the same places she was at the same times, people who interact with almost every hiker on the trail, and people who keep tabs on the roster of hikers in their area for safety and oversight reasons. The PCT is a long, desolate road, but it's not without a well-developed network of people keeping an eye on the trail. None of them ever saw her.
---
Donna Saufley and her husband are in charge of running Hiker Heaven, a well-known point 454 miles north of the Mexican border where hikers can send and receive packages, and even stay the night. They hosted 1,500 northbound hikers this year, and Saufley herself even finished her own PCT hike, which she's been doing in segments since 2006. She told me that of all the people she hosted this year, not one said anything about a hiker wearing leg braces. She also spoke with the network of PCT trail angels, who were similarly baffled.

"We absolutely would have known about her presence on the trail, as would our fellow trail angels—the trail grapevine (and rumor mill) is nothing short of amazing and we are tuned-in," Saufley said. "Not a whisper about a woman paralyzed and wearing braces, not just during our season, but all season long, until she suddenly appeared at Cascade Locks claiming to have hiked there. From a PCT hiker's perspective, there is nothing about her story that has a ring of truth to it."
Why would it concern the PCT community so much? For one, underestimating the arduous terrain can be a potentially fatal mistake, and the community feels that it's important that any first-timers understand exactly what they're getting themselves into. As one PCT Class of 2017 member wrote:
She wants to be inspiring to others, and that is certainly an admirable goal/quality. But thing is, if novice or inexperienced hikers/backpackers look at her and think, "If a paralyzed woman with braces can do this, than I should be able to do it too..." You start encouraging people who are ill-prepared for the mercilessness of the PCT. Mistakes out there cost lives. Inexperience out there cost lives. Lack of preparation cost lives. This could put many people's lives at risk. And consequences of that are fatal.
This sentiment was echoed by David Davila, who has been a trail angel working the bottom of San Jacinto Peak for over a decade and has watched as the number of hikers attempting the PCT has increased tenfold.
I have been a trail angel at the bottom of San Jacinto for 12 years, and following the hikers I met over their journeys for that long as well. 2017 has been by far the hardest year I've ever seen on the PCT. To claim a true thru hike this year is a slap in the face to those that have, when it's obvious it didn't happen. It demeans the efforts of the entire class. Every year there are tales of epic perseverance, fantastic generosity and this year in particular, tragedy. For Ms. Kozel to claim that she hiked 2,650 miles this year in the time she did is impossible. For Ms. Kozel to claim she did the Sierras in the time period she did, is impossible. For Ms. Kozel to not cross paths with the thousands of hikers on trail this year, is impossible. For Ms. Kozel to have done what she claims to have done is an insult to the Class of 2017.
Casey Cox, who runs the Sonora Pass Resupply, told Deadspin that the picnic area he sets up at every day was covered in snow until a week after the Fourth of July. Sonora Pass is a crucial juncture of the PCT, and this season made it tough to access throughout almost all of the early season. "I was operating right where the trail crosses the highway and seeing every hiker that came down to the pass," Cox said, "I operate from 9 am to 4 pm most days. After 7-10 I set up in the picnic area and from there I don't see all hikers [...] I never did see her nor did I ever have a hiker mention her. Someone would have mentioned seeing her especially at that time she came through supposedly."
Jackie McDonnel is another person who interacts with thousands of hikers and knows almost everything going on in her chunk of the trail. Like Saufley and Cox, she's a lifer. She runs a store right on the edge of Kennedy Meadows, which sells snow gear and bear canisters (these are required as soon as you pass Kennedy Meadows) to hikers who just traveled through the desert. "KM is right on the trail. NOBODY skips it," she told me. "You're hot, hungry, thirsty, and you just don't skip KM."
Several other PCT hikers whose timelines would have put them in the same places as Kozel told me they never saw her nor heard anything about a paraplegic woman hiking the trail. That might seem like a coincidence, but of the thousands of people who are part of the PCT Facebook group and the hundreds who should have at least heard secondhand information about her progress, not one person has run into her.
---
The possibility that Kozel didn't actually do what she says she did bothers members of the PCT community because the whole thing only works on a system of mutual trust. Finishing the PCT is a monumental achievement, one that demands sacrifice and extreme perseverance. I know several people who have tried and failed to finish it. To the community, it's a near-holy task. Anyone who lied about it would denigrate its tremendous value. One thru-hiker currently in Crater Lake said, "I think many of us would be pissed if it was a fake. I feel it disrespects people who actually went through all the shit we went through." Many noted that it was an affront to the memory of the people who died trying to complete the trail this year.

"What the hikers went through (and some are still going through) this year was grueling beyond the comprehension of the average person, even some past years' hikers," said Saufley. "I am fed up with lies from all corners, so a big fat lie about the trail so dear to my heart is really disturbing. If it were just the run-of-the-mill lie or exaggeration that someone tells a small number of people, that's bad enough. But to lie to the public and the media for what seems to be a desire for attention is not acceptable. Someone foisting a whopper of a lie of being a disabled person completing the PCT, positioning themselves as an inspiration — based on lies — hurts the credibility of other disabled hikers who truly earned recognition (most of whom never get much nor do they ask for it)."
Saufley told me she'd met amputees, legally blind hikers, and other disabled people who had been trying to hike the trail in segments this year. "I'm disabled and couldn't complete the trail back in 2012. Been chipping away for many years. To make that claim really bothers me," a hiker named Tim told me.
---
Not every person in the intense debate has taken such issue with Kozel. Three people have come forward to defend Kozel on the PCT Facebook group. A profile under the name of "Alex Badger Ryan" told a detailed story of meeting Kozel in the Sierras, while another registered to a "Kelly Ann" detailed a daring avalanche rescue that Kozel helped with. Another man named "Jordan Ernest" also supported her.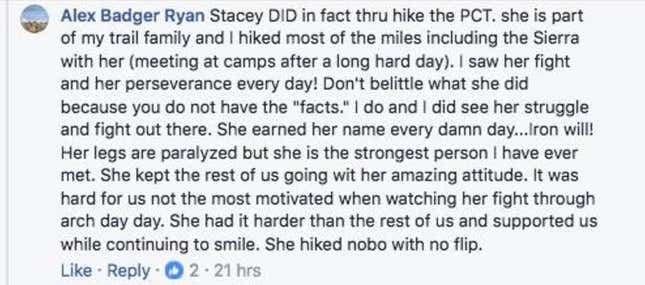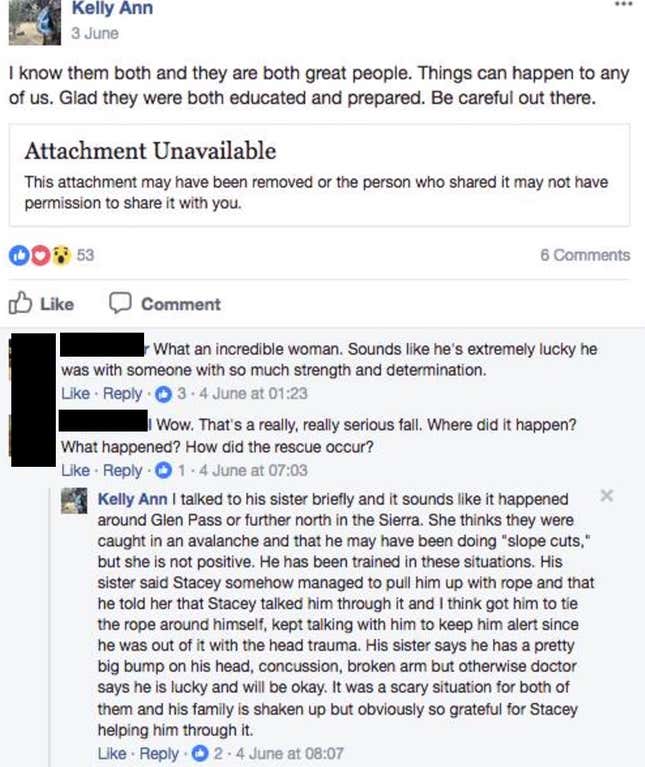 In the past few days, Badger Ryan's profile was deleted by Facebook after someone reported it on suspicion of being a fake account. Both Ernest and Ann's accounts feature generic photos of the PCT and Appalachian trail, and neither of them have any friends on Facebook. It is unclear who is responsible for these posts, or what their motives are.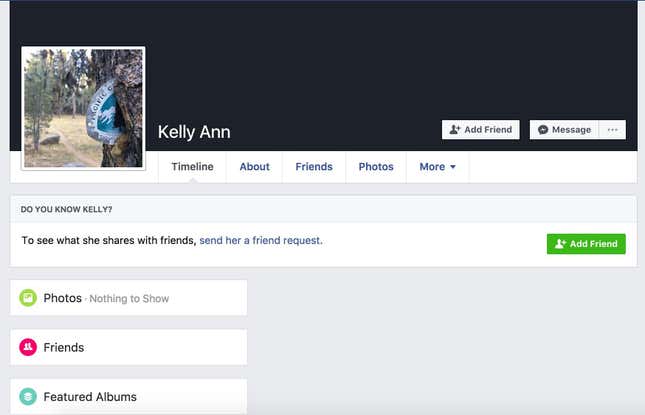 ---
Most of the evidence of Kozel's hike has disappeared. She scrubbed her internet presence almost entirely after debate began in the PCT Facebook. Neither of her Facebook pages are up, and she also took down her Instagram and her official website. Her Medium statement is her most fully fleshed-out piece of evidence. Kozel has not responded to Deadspin, but she did speak to Sara Roth of KGW last week and denied faking the hike:
"There's a lot of people that seem to be saying a lot of stuff, and people that are saying stuff weren't even on the trail," she said. "It's very hurtful."

"It's been hard for me to share my story. I'm a pretty private person," she said. "I felt like I wanted to help other people who might be going through something. I don't want people to give up. It seems like people are taking away my integrity and changing the story in a way that it won't help people."

"I've met so many people along the way and they kept me going out there on the tougher days," She said. "It's sad to me that people might feel like I let them down because of this negativity. That's what hurts the most."
Before she went dark, PCT Facebook sleuths began examining the photos she did post. A September 4 photo from her supposed finish raised suspicions for a number of reasons, the most obvious of which was the clarity of the photo. That part of the Canadian border was socked in with thick smoke throughout the first week of September—I spoke with another hiker who was there the day before, and she told me it was very smoky at the time—and other photos show it as such.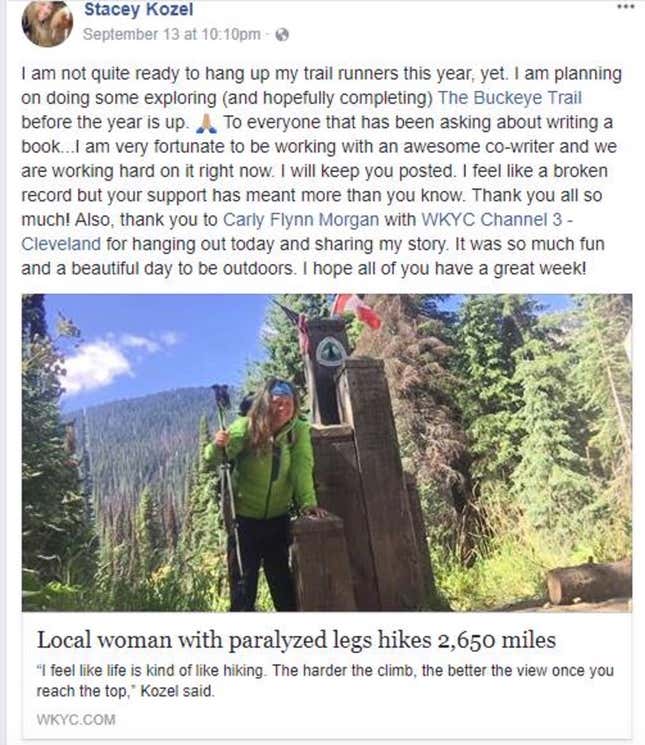 The monument in Kozel's photo is also fully intact, while people who finished around her noted that the foremost pedestal was broken for most of the late summer and did not get fixed until last week. Another hiker showed Deadspin proof that Kozel had swiped a few of her photos from the Sierras and posted them as her own, although she did later apologize.
It's hard to prove a negative, and many of Kozel's reasons for not following traditional tracking protocol—she says she didn't post GPS data or sign log books because she didn't want to be followed—are sensible. But her claims are riddled with puzzling inconsistencies, and even if her story is extremely inspiring, the vetting it has come under makes sense, coming from a community that has lost half a dozen people to extreme conditions and regards the trail with a respect bordering on the religious.