South Carolina defensive end Jadeveon Clowney got The New York Times long-form treatment yesterday, with writer Greg Bishop hieing himself to Rock Hill, S.C., to get a snapshot of Clowney's upbringing. It's an important story, because it finally attaches a prologue to a figure whom most of the country first glimpsed as a fully formed 6-foot-6 athletic marvel. The verdict: Jadeveon Clowney is not a mortal.
We never get to hear from Clowney himself, and instead we hear what coaches, family, friends, and people around "The Rock" have to say about him. It's scary. It's unreal. Some of it isn't real.
The kid started eating solid food at eight months. He wore a cape as a baby. In Pop Warner, he would drag as many as four kids down the field when he had the ball. As a freshman in high school he played running back, and players were afraid to hit him. He later played quarterback, offensive lineman, linebacker, fullback, and receiver, as well. He ran track. As Bishop writes, "He is a taller, thicker, stronger Usain Bolt." He can count cards in blackjack, for some reason. He chased down a wide receiver from 72 yards away. South Carolina players skipped class just to watch him declare.
It's bullshit, some of it. Gotta be. People don't get chased down from 72 yards away on a 100-yard field. Infants don't eat burgers. But who cares? The point is, he's 20 years old, and he's already trailed by enough apocrypha and entertaining hooey to fill an old folk ballad. Here's his creation story, for example, as told by Clowney's father, David Morgan:
Clowney's father also lived in Rock Hill his entire life. He described his sport of choice, though, as "the streets." He met Josenna Clowney at a house party in 1991 — "She was an Amazon," he says — and they started a brief romance.
Morgan said he told her, "You've got to get me a baby."

"Threw the birth controls away," he continued. "Hid 'em from her. And next thing you know, here come little Doo Doo."
G/O Media may get a commission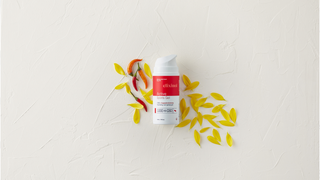 Morgan's "biceps resemble cantaloupes," Bishop writes, folding the father's story into the legend of the son. Morgan was locked up when Clowney was 2 for robbery, and he didn't get out until 12 years later. But Clowney supposedly accepted him with open arms, "like brothers, the past forgotten." Clowney never turns down anyone, ever, and if anything, he is too nice. He never lost his patience with the media scrums, the fanfare, until his popularity spiked again with The Hit.
Jadeveon Clowney is like Julius Peppers, Bishop writes. No, he's like Jevon Kearse, or Mario Williams, or Lawrence Taylor, or Superman, or the Beatles, all of whom are namechecked in the story. The guy who recruited him to South Carolina compares him to William "Refrigerator" Perry. His defensive coordinator compares him to Michael Jordan.
Bullshit, right? But not all bullshit is created equal. There's bullshit that comes from on high, ladled out by hype men, or by sportswriters who want to fashion their athletic heroes into vessels for moral instruction. And then there's a story like this, which isn't mythmaking so much as it is myth-collating, in which the bullshit seems to rise happily out of the very ground in Rock Hill. They make commercials out of the former. They make folk songs out of the latter.