For all its aggressive pointlessness, the All-Star Game can do ceremony like none other. Last night was maybe the best example of that since 1999, when baseball's All-Century Team took the field at Fenway: Mariano Rivera, with just a few more months left in his singular career, had the field all to himself.
The eighth inning was Jim Leyland's plan from the start. Though the AL manager caught some real-time flak for not using baseball's greatest closer in a save situation, it had to be that way for two reasons. First, Leyland didn't want to run the risk of the NL taking the lead and not coming to bat in the bottom of the ninth, meaning Rivera would have never left the bullpen. Said Leyland: "I wanted to make sure I got out of here alive tonight."
Had things gotten out of control with a non-Mo reliever, and Rivera come in to put out the fire in the middle of the inning, we all would have been deprived of the second, perfect part of Leyland's plan: keep the players in the dugout and let Rivera jog in to his very own stadium.
His entrance is worth watching again:
G/O Media may get a commission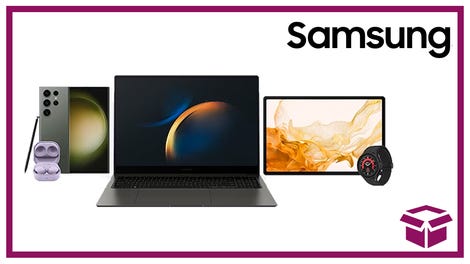 24 hour deals
Discover Samsung - Daily Deal
Maybe "Enter Sandman" seems out of place in 2013, but Rivera himself seems unstuck in time. Uniform number 42 hasn't been given out in 16 years. The three men Rivera retired in his very first ASG appearance—Charles Johnson, Mark Grace, Moises Alou—belong to another era. If the 43-year-old Rivera still gets fired up by what most fans now consider dad rock, well, he's earned the right by sticking around so long.
Rivera said afterward he was near tears. As he acknowledged the ovation from players and fans, Leyland shouted over the still-heady din, "OK guys, he's good. But he does need fielders!"

Rivera threw a perfect eighth, retiring Jean Segura, Allen Craig, and Carlos Gomez—not exactly Carl Hubbell mowing down Ruth-Gehrig-Foxx-Simmons-Cronin. But maybe it was better this way:
"You know what," Carlos Beltran mused, "I think those kids he faced, that was the best three guys because they don't know him. I know Mariano is on the mound, but they are just hungry. They want to get it done."
They didn't get it done, because the cutter is still working. And though the batters he faced were all between 15 and 20 years younger than Rivera, that doesn't mean they weren't still overawed.
Segura: "It's amazing, facing the best closer in the game. It's not easy."
Craig: "I was just happy to be in there and see what it looked like in the box. Seen it plenty on TV."
Gomez: "When I see Mariano come in for the eighth, I said, 'Wow, I'm gonna face Mariano'...I got to the dugout and said, 'I'm gonna be history. I'm the last guy Mariano got out in the All-Star Game.'"
The last word, though, belonged to another old-timer who hasn't lost the ability to do his job. Jim Leyland met reporters in Citi Field's visiting manager's office, smoking a cigarette, and recalling the indelible eighth inning.
"That was probably the hardest game I ever had to manage. You're trying to win the game, but at the same time you have to understand you're trying to put on a good show.

"The commissioner and the others can't get on me. We put on a damn good show, didn't we?"