SI's Grant Wahl has the tick-tock on how Clint Dempsey ended up a Seattle Sounder, in a deal that caught everyone by surprise. It's a great read for anyone interested in the behind-the-scenes stuff, but I was particularly taken by how much of the dealing wasn't by the Sounders at all. Instead, it's clear that MLS really wanted to put Dempsey in Seattle.
Just how much MLS was behind the move became clear early—the Sounders GM found about about Dempsey's availability in a phone call from league VP Todd Durbin.
"Adrian, there's a chance you could get Clint Dempsey," Durbin told him.
At the same time, MLS Commissioner Don Garber emailed Sounders owner Joe Roth. Dempsey was interested in returning to MLS, but only to Seattle, Los Angeles, and Toronto. For various reasons, MLS pushed Seattle ahead of the other two. Wahl's sources say "Toronto...accepted that it was better for the league if Dempsey were playing in a U.S. city."
As for Los Angeles?
"I think it was important that [Dempsey] ended up ... how do I say this politely? ... not in Los Angeles," said Roth. "Because from a perception standpoint it would make MLS look essentially like a one-team league when it came to important international players."
G/O Media may get a commission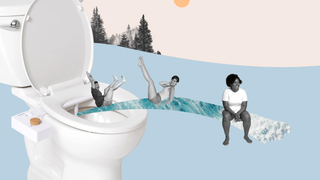 17% off
Tushy 3.0 Warm Water Spa Bidet Attachment
Dempsey negotiated exclusively with Seattle, and they arrived on a deal: $24 million in salary over three-and-a-half seasons. The $9 million transfer fee to Tottenham was paid not by the Sounders, but by MLS.
There are even questions over how Dempsey bypassed the standard process for returning American players.
While most MLS owners appear to be happy that Dempsey has joined the league, not all of them were satisfied with the process in which Seattle got him. "The league wanted Dempsey in Seattle," said one rival league executive. Some MLS owners were confused by the mechanism of Dempsey's arrival, thinking that like other returning U.S. national team players, he would be part of the allocation process. (Seattle rival Portland is No. 1 on the allocation list.)
(MLS says this doesn't apply to designated players.)
The process was all above-board, at least legally—MLS has a single-entity structure, meaning all the teams and player contracts are technically owned by the league, with the club owners contracted to operate them. If MLS wants to manipulate its incoming contracts to place certain players in specific cities, it's absolutely entitled to do so. (As for MLS covering Dempsey's transfer fee, that's something the league has openly mooted as a strategy for drawing top-flight international talent.)
So while the competitive balance issue is up for debate, Dempsey-to-Seattle is an obvious move for a league on the verge of signing a new national TV deal. MLS is always going to do what's best for MLS.
How Seattle's stunning Clint Dempsey deal got done [SI.com]