For girls of the late 1990s and early 2000s, UConn-Tennessee was very often the only game that mattered — the ponytail Super Bowl. Then Pat Summitt screwed it all up. Emma Carmichael explains.
In a kinder world, Geno 'n' Pat would be a sitcom about a bumbling male-female cop duo. Geno would cause trouble, and Pat would be very serious and by-the-book, and she'd occasionally trip on things. Alas, women's basketball is not that world.
It has been nearly four years since the two most successful programs in women's basketball, UConn and Tennessee, last played each other. For that, we can thank two most successful coaches in women's basketball, Geno Auriemma and Pat Summitt. They've kept up a selfish and self-defeating feud that's deprived their sport of a rivalry with enough cultural cachet to warrant its very own Wikipedia entry. Imagine if Federer refused to play Nadal, and you'll have some idea of the hole that's been left in the sport — one that is perpetually struggling for relevance. On its surface, the coaches' bickering is about Auriemma's allegedly relaxed approach to NCAA rules. That's just pretext, though. What really happened is that women's basketball adjusted with time and television contracts, and Pat Summitt never did.
A little background: They first played each other on January 16, 1995, in Storrs, Conn. That makes the rivalry young by the usual standards, but in women's basketball terms — the WNBA was still a year away, and ESPN wasn't yet broadcasting the full NCAA tournament — they might as well have still been using the center jump. Both teams were undefeated, but Tennessee had three national titles and had retained the No. 1 ranking since the preseason. For the first time, a women's game had the hype of a top-billed men's game. Gampel Pavilion sold out in advance, and scalped tickets were going for $75. Tennessee was considered a better team with a more proven coach, and UConn was by comparison the new kid on the block. In explaining Summitt's dominance in an article published that day, the Hartford Courant's Lori Riley wrote, "Tennessee is an institution, a fixture, a standard upon which other women's programs measure themselves."
G/O Media may get a commission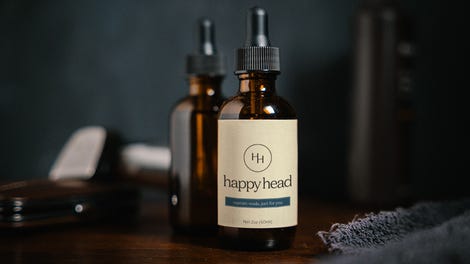 But Connecticut had Rebecca Lobo and Kara Wolters, and they won easily, 77-66. "We're starting something special here at Connecticut," Lobo told the Baltimore Sun. "This game should earn us some respect."
UConn went on to win the national championship that year, beating the Vols again in the final. Tennessee would take the next three titles. Since the NCAA women's tournament started in 1982, the two coaches and their teams have won over half of all Division I championships — 15 of 29. UConn has a 13-9 edge in the series (5-2 in the tournament and 4-0 for the title), but in the last contest, on Jan. 6, 2007, Tennessee won its third straight game in the rivalry.
The great rivalries are always, at bottom, a contest of local insecurities. Lakers-Celtics was about race (even if the Celtics' record in that regard far oustripped their city's); Yankees-Red Sox was about regional supremacy; UNC-Duke was and is about all that is good taking on all that is evil. This one is more difficult to place because it's really a rivalry between two coaches' personalities. It's North vs. South, sure, but it's also male vs. female, rule-bending vs. righteous, slick vs. plain. And above all — and maybe this sport's history is simply too fresh for us to acknowledge that this is even a possibility — it is new order vs. old order. Auriemma is the pompadour and the TV contract and the annual top recruit; Summitt is the pantsuit and the fundamentals and the structured team hoops.
The best thing about it, as a women's basketball fan, was that the psychic stakes were low enough outside of Storrs and Knoxville that you never really had to choose a side. You could appreciate the contrast without hating one or the other.
Over the years, UConn only got better and Auriemma more annoyingly jaunty, while Tennessee struggled (relatively speaking, of course) and Summitt's perma-grimace only got more terrifying. And the rivalry only became more and more focused on them. In 2006, and on her own volition, Summitt allegedly submitted a 30-page document to the SEC office detailing eight separate UConn recruiting violations. The Tennessee program canceled the series the following year, in the summer of 2007.
In the most recent chapter of The Pantsuit vs. The Pompadour, Summitt was asked about recruitment ethics at the SEC media day in late October and responded, "I've never compromised at all, and I wouldn't. And if I did, they should fire me."
It's a hard line to take in this business, especially as a coach in an athletic department with its own share of fairly embarrassing NCAA violations. All-around mediocrity Lane Kiffin ran away from investigations into the football team last year, and men's basketball coach Bruce Pearl recently learned yet another NCAA-sanctioned lesson, this time about serving hot dogs and potato salad at his house.
Summitt, though, has always spoken out against the slightest of NCAA infractions — and she does have the certain sideline demeanor of someone who, when issued a parking ticket, thinks earnestly about the circumstances that led to it and then either writes a detailed letter explaining her innocence or accepts her guilt and pays it in full immediately. Pat Summitt believes in and lives by the rules, and it's probably part of what has made her the most successful coach in college basketball history. I wonder if she cares that it's also what makes her utterly insufferable.
After the media day comment, Jimmy Hyams at Knoxville's WNML asked her to clarify her remarks. Some believed she was taking a dig at her Tennessee colleague. "I didn't have Bruce Pearl on my mind," Summitt explained. "I probably had Connecticut on my mind. There's a reason we don't play them." Maybe this was a bad joke. But it reads as airy condescension, with no context or explanation given, and that's a good way to stir up an over-stirred debate.
It's unclear, really, what Summitt believes Auriemma is guilty of. UConn self-reported the only known NCAA infringement in its women's program's history, when then-recruit Maya Moore was given a tour of the ESPN headquarters in Bristol in October 2005 (ESPN then self-reported the story. How meta!). It was deemed a secondary violation. Perhaps Summitt (who lost out to Auriemma in the recruiting battle for two-time Player of the Year Moore) just can't let that go. It was cheating. It was unfair. Where could she have brought Moore in Knoxville — the News Sentinel mailroom?
In September 2007, Auriemma sounded off, telling the Hartford Courant that Summitt should explain why she canceled the series: "I think she should just come out and say she's not playing us because she hates my guts...She should just say that [Geno is] a dope, a smart-ass and then everyone could say that they agree with her."
But Summitt won't call Auriemma a smart-ass or a dope because that would be breaking the rules. Instead, when asked why she canceled the series, she'll tell reporters, "Ask Geno." "Geno knows why," she'll say. "If he wants to tell it, he can tell it." But Geno won't tell it. "Anything to do with her," Auriemma once told reporters, "I want nothing to do with it."
This will remain a stalemate unless either Summitt goes on the record about what exactly Auriemma's done wrong (writes the letter of innocence) or lets it go and finally renews the contract (pays the parking fine). She's fiercely principled, and that's admirable to an extent, but in this instance it seems as if she's using those principles to give cover to a pretty unseemly tantrum.
That's bad enough, but it's especially damaging to a top-heavy sport like women's college basketball, which needs its very best teams playing each other as often as possible. Connecticut hasn't lost a game since Nov. 16, 2008 — 84 consecutive victories in all. The Huskies will win at USF this evening, and they're poised to break John Wooden's winning-streak record of 88 games on Dec. 21 against Florida State, which they beat by 19 last season. If they do, and they probably will, we'll only be able to speculate whether or not a Summitt squad could have stopped them. Could Summitt have found a way to contain Moore? We might never know.
Some 15 years and 22 games after that first one in Storrs, the standard has shifted. The UConn Huskies hold the reins, and no matter what you think of him, Auriemma's teams are the new benchmark for other coaches. The new kid arrived with his slicked-back wave and his telegenic fast-breaking style, and he set the old order on its ear.
"Mentally, we just weren't as sharp," Summitt told reporters after that loss in the first game. "We were two plays behind instead of playing in the present."
Not much has changed. The win streak goes on, and Summitt's still stuck in the past.