The Boston Red Sox have Major League Baseball's longest streak of consecutive sold out games, at least according to the Boston Red Sox. The Sox claim their mark stands at 723 games, extending back to May 2003, and the notion of it probably strikes most people as somewhat reasonable: The team has enjoyed tremendous success in the last nine years, and Fenway Park's seating capacity of 37,495 is baseball's smallest, so there's only been so much room to hop on the bandwagon in person.
But is that sellout figure accurate? Pockets of empty seats have been easy to spot—particularly on weekday nights early in the season when the weather's shitty, the opponent sucks, and the Sox are sitting in last place, as they happen to be right now. The Boston Globe did a little sleuthing Wednesday night, and by all indications, the demand for tickets at Fenway is not what it appears to be: A reporter who went to three different ticket windows until late in the game was told by a sales clerk each time that tickets were still available. And online resale prices have been trending downward, especially for seats in cheaper sections, which this season are selling at below face value.
According to what the Globe found, the Red Sox appear to have their own definition for what constitutes a sellout. Here's how it works:
The Sox count the total number of tickets they distribute, including an average of 800 complimentary tickets each game to charities and others, as the basis for a sellout. They also count standing room tickets toward the total.

Skeptics might call it a "distribution streak'' rather than a sellout streak, given the team's reliance on complimentary tickets.
By giving away hundreds of tickets to Wednesday's game and selling hundreds of other standing room tickets, the Sox kept their streak alive despite reporting a paid attendance of 37,434 - 61 seats shy of capacity. They did so by including the tickets distributed, which pushed the total to 37,819, exceeding the seating capacity by 324.

In fact, the paid attendance fell short of Fenway's seating capacity in all three games this week against the A's, according to official box scores.
One team executive told the Globe the Sox do not distribute seats to maintain the streak. That same executive also said the practice is common and accepted "throughout Major League Baseball and professional sports." He has a point: The Pittsburgh Steelers, to cite just one example, have claimed a sellout streak since 1972, but the official attendance for a game last December against the St. Louis Rams was just 60,081—roughly 5,000 shy of capacity (I was there, and there were plenty of empty seats). By singling out the Red Sox, the Globe has basically pulled back the curtain on a procedure that's likely the norm among franchises in all sports.
Take what another Red Sox executive told the Globe as proof: "No team can ever sell out every seat to every game." It can just keep on saying it does, apparently.
G/O Media may get a commission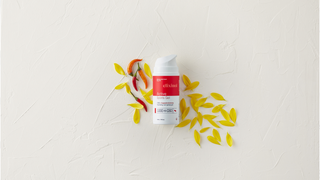 Photo via AP.
Red Sox sellout streak a real numbers game [Boston Globe]