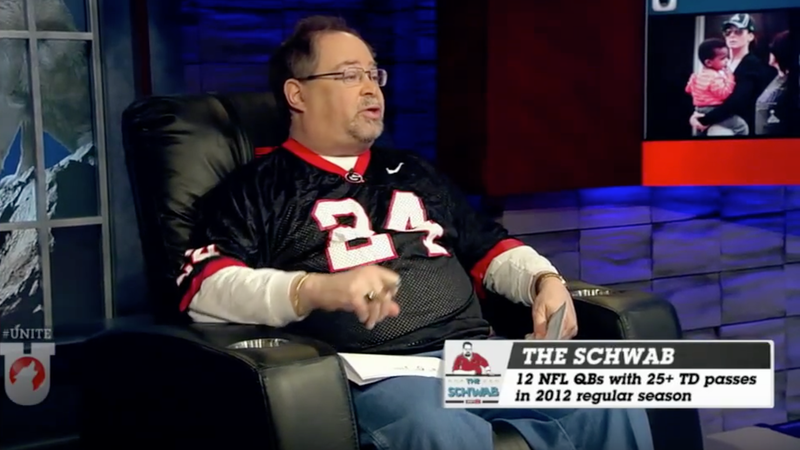 In announcing their team of analysts, play-by-play, and studio guys for the upcoming college basketball season, Fox included one throwback name that's exciting for any fans of mid-2000s ESPN Classic programming: Howie Schwab, a.k.a. just "The Schwab." He'll be a "bracketologist" in the Fox studio throughout the season.
Schwab worked at ESPN as a researcher and statistician for 26 years, achieving some fame as the sports genius at the center of the trivia show Stump the Schwab, which existed from 2004-06. Schwab was one of the few personalities at ESPN who everybody seemed to like, so of course, they laid him off back in 2013. In the years since, he's worked on the show Sports Jeopardy and as an assistant to Dick Vitale.
All we need to do now is to dig up the Sklar Brothers.