It's a lovely late summer weekend. You should go buy this book about cricket, a sport you almost certainly don't care about, and take it the park or the beach and read it. You'll be happy you did.
You could have written what I knew about cricket before I read it on a matchbook, and I picked it up, honestly, only half expecting that I'd actually read it. C.L.R. James is a writer whose name I vaguely remembered from college and associated with Marxist politics and anti-colonialism, and I was therefore thinking that this book would be dry and dense and theoretical, with a fair amount of analysis of the class struggle, etc.
Beyond A Boundary isn't like that at all. It's delightful and lively, full of vivid, detailed descriptions of players and play. ("Piggot was one of the few comic characters I have known in West Indies cricket. He walked with shoulders very much bent forward and with a kind of hop. When he was excited he gabbled rather than spoke. He was apt to get upset when things went wrong, usually a catch or sometimes two in an over missed in the slips off John. At the end of the over John would stamp off to his place in the slips glaring at the offender, while Piggott ambled up the pitch peering from side to side over his bent shoulders, gesticulating and muttering to himself.") James was a cricketer and a working sportswriter, and it tells.
The book starts as a memoir of James's cricket-obsessed youth in Trinidad, going into great detail on the top players of the time, how various clubs reflected class and racial dynamics on the island, and the tension inherent in native mastery of a colonial game, before moving on to England itself. (Learie Constantine, a Trinidadian who played professionally in England and was eventually the first black man to be knighted, sponsored James's move there. The two traveled around giving speeches in favor of independence to audiences who had often never seen black men before, and found that their knowledge of cricket worked surprisingly well as an argument that the West Indies were European enough for self-government.)
G/O Media may get a commission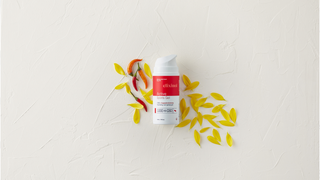 James covered English cricket for the Guardian for years, and knew it very well. In his argument, it played a direct, central role in the rise of modern England. (His description of W.G. Grace as having "brought and made a secure place for pre-industrial England in the iron and steel of the Victorian age" will be familiar to anyone who's read about Ruth or Russell, but is meant more literally than the similar claims made for them.) This transitions into an argument for cricket as an art, one that meets the same deep needs that sculpture and painting do.
We are accustomed in cricket to speak of beauty. The critics of art are contemptuous of the word. Let us leave it aside and speak of the style that is common in the manifold motions of the great players, or most of them. There are few picture galleries in the world which effectively reproduce a fraction of them—I am sticking to form and eschewing literature and illustration. These motions are not caught and permanently fixed for us to make repeated visits to them. They are repeated often enough to become a permanent possession of the spectator which he can renew at will.
Arguing for cricket as art in itself, and for its history being, itself, democratic history—"We shall know more what men want and what they live by when we begin by what they do. They worshipped W.G. That is the fact. And I believe that we have never given this fact the attention it deserves"—James avoids all the mistakes that would-be mythologizers so often make, where they miss the importance of sports because they're so busy trying to use them as lenses through which to see other things. He does this so well that you don't even need to know a thing about cricket to get what he's up to, or enjoy it, or think that he's gotten at something essential and hard to articulate about why you love the sports you do. I doubt I'll ever sit through an entire test match, but if you told me I could only keep a half-dozen sports books, this would probably be one of them.
Image from Getty