Twenty-five people were indicted today in New York on charges related to a $50 million sports-gambling ring. This marks the culmination of an 18-month long joint investigation by the NYPD, FBI, Queens District Attorney's Office, and Nevada Gaming Control Board.
A press release from the Nevada GCB provided a little more detail:
In their investigation, which began in 2011, the NYPD discovered a large scale bookmaking operation, with ties to traditional organized crime, operating in several states as well as at off shore locations. They also determined that there was a significant Las Vegas connection and, having worked together on several previous bookmaking cases, contacted the GCB for assistance.
The Las Vegas Sun reported that the Queens DA presented his evidence to a grand jury earlier this month. The grand jury returned a 259-page indictment in which 25 people were charged with 225 counts.
According to ESPN's Chad Millman, only $2 billion to $3 billion worth of bets are placed yearly in Nevada, a small portion of the estimated $500 billion Americans wager illegally, online or with friendly neighborhood bookies. But one source told ESPN that this latest bust might have a significant impact on the sports betting industry:
"I know that people in the islands are crapping their pants right now," a source with ties to the offshore sports betting industry told ESPN. "The money involved in this is what moved point spreads."
G/O Media may get a commission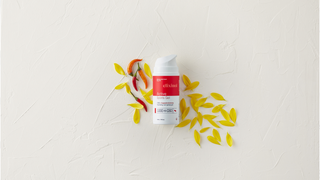 Eight of those arrested are from Las Vegas, including Michael Colbert, the sports book manager at The M in Vegas. Colbert is also the race and sports director for Cantor Gaming, an affiliate of the New York-based financial giant Cantor Fitzgerald that operates six Vegas sports books. ESPN reported that Cantor Gaming as a whole was not implicated in the scandal, but according to the Las Vegas Journal-Review, the firm is now being investigated by Nevada gambling regulators. The state wants to figure out if Colbert's actions—for which he faces up to 25 years in prison—are in any way related to his role as a vice president at Cantor.
There are two meaningful lessons here. One is that Cantor, which was hailed as clean and forward-thinking by both Vegas and Wall Street standards, has evidently proved its doubters right. The other is that point spreads are, as ever, fantastically fishy. Don't gamble, kids.
Authorities expose $50M betting ring [ESPN]
25 arrested in alleged nationwide illegal sports betting ring [Las Vegas Sun]
Cantor Gaming under investigation by Nevada after indictments in bookmaking scheme [Las Vegas Journal-Review]