Mo Farah, the British Olympian who won double gold in the 2012 summer games, predicted that the very least he would accomplish in his first go at 26.2 miles, the London Marathon in April, would be to break Steve Jones's 29-year-old U.K. record of 2:07.13. Farah trains with Alberto Salazar and the Nike Oregon Project. He has at his disposal virtually everything that science and a robust budget can offer—underwater treadmills, AlterG treadmills, tireless training partners, dietitians, physical therapists, sports psychiatrists, custom shoes, trips to Kenya to train at altitude—so it seemed a pretty safe call.
Prior to the race, Jones, now 58 and a Boulder, Colo., resident, said he fully expected his record to fall, calling it "pedestrian" by today's 2:03-ish standards.
Farah finished eighth in 2:08.21.
Jones is probably not your idea of world-record holder, and certainly not of one whose mark—set in the first marathon he finished—has stood as the fastest marathon by a U.K. resident for nearly three decades. His methods were stripped-down even for the day, and in general he comes off like someone you might see in a grocery store, contemplating the Activia selection. Even if you saw him running—straight up, knees leading, without the forward-leaning chest of a champion ready to receive a medal—you'd think, Man, I could take this dude. Of course, you'd be dreadfully wrong.
Jones was molded by a childhood in Ebbw Vale (pronounced: vayl) in Wales, a town particularly stricken by the collapse of steel and coal mining. Locals worked for a living, didn't expect many breaks, and took enjoyment when they could get it. Cigarettes, for example—Jones started smoking at age 11. He liked working with his hands and, at 16, had a position as the third man in a sewing-machine shop. But he didn't like his prospects—sweeping up, making the tea, going out for a beer or two after work. It didn't sit well with him. He determined a course of improvement.
Recently at a race, I saw a man so vague and unassuming, I asked if he was indeed Steve Jones. "I used to be," he quipped, without missing a beat. Our later phone conversation gave a few glimpses of that guy, Steve Jones, the one who is as easy to underestimate as he is hard to beat.
G/O Media may get a commission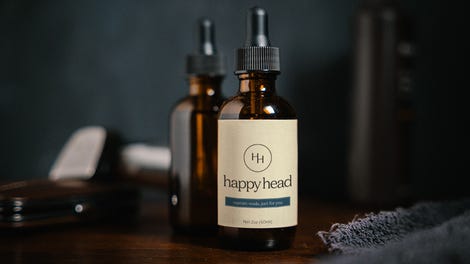 So how did this whole running thing get started?
I was 15. Some guys with the Air Training Corps youth group—it's the cadet version of the RAF—needed an extra body for a cross-country meet. I was sort of hoodwinked into it. Well, it was a day trip away from home to a seaside resort, and you got a snack on the way. Thing was, it was October—cold, rainy, may have been snow. So, not too much at the sea. That was the third time I'd ever run—it was 3 miles. I finished fifth and qualified to run in another meet.
Did you have running kit?
I ran in gym shoes, no spikes or anything.
Sounds sort of awful. Did you feel like vomiting?
No, no I didn't feel like vomiting. It was different; I had to apply myself. I'd never done that before. I really enjoyed it: It was something I'd found, sort of by accident. Took to it like a duck to water.
So you quit the sewing-machine shop and joined the RAF at 16 ...
Yeah, in basic training, I let slip I'd like to run for the RAF. I had a cigarette in my mouth at the time. This other recruit said: "Oh, you'll never do that. Those guys are really good runners." Someone saying I couldn't do something was like waving a red flag in front of a bull. I'd just apply myself harder and focus and knock off another "you can't do it." It was not overnight success—I joined in 1974 and didn't make the team until 1976.
You worked full-time as an aircraft technician at RAF Lyneham. What was your training like?
I was not training every day. Monday through Friday, I trained with the cross-country team on lunch. Weekends, I traveled home to see my girlfriend. Tried to escape from the unit by 5 on Friday and not be back 'til Monday. Usually 45 to 50 miles per week. Tuesday was a hill workout, Thursday some kind of intervals. Nothing unusual.
Did you have a coach? Any kind of treadmills or physical therapy or fancy equipment?
When I first started, we didn't have a coach. There was a senior person in the group, with more experience, so we followed him around like a pied piper. No treadmill, no massage, maybe ultrasound, no heart-rate monitors. It was all about putting your shoes on and going for run. I worked split shift—six days on, four days off—and sometimes nights—five nights with three days off. It was tiring; you had to be organized to get your run in. On night shift, lunchtime is at midnight, so I ran at midnight on country lanes or around the base.
You steadily improved on the track (5K and 10K) and cross country. Why did you decide to try the marathon in 1983?
It was never a three-week program or a six-month program. It was a 14-year program. The focus was never on trying to run a marathon. I was trying to be the best I could at everything I did. It was a progression, year after year, not a conscious decision to run a marathon. Bob Bright [race director of the Chicago Marathon] contacted me and offered to fly me and my family to Park City, Utah, to train and then run the Chicago Marathon. So, I had a place to stay and somebody was paying me to run a marathon—that's how that came about. Plus, I was 29, so it was time. I took my annual leave from work, plus two weeks, so five and a half weeks. [Jones twisted his ankle the night before that marathon debut and dropped out at 15 miles.]
I found this excerpt from your training log of the three weeks prior to the 1984 Chicago Marathon where you set the world record, 2:08.05. This was only eight weeks after you'd run the Olympic 10K. The mileage seems pretty high—71, 71 and 100—and your mood sounds up and down. Were you apprehensive, given you hadn't finished a marathon before ...
I wasn't a marathoner; I was a runner. The mileage felt right—I mean, 26 miles of that 100 miles in the final week was the race. I was coaching myself from just before the '84 Olympics through the fall of 1986, but I was not making it up as I went along. It was a continuation of what I had been doing. I'd always been successful at about 100 miles per week, so I never doubted what I was doing. Yeah, your mood goes up and down—tired tired tired and then, one day, felt good. I never sat back and said, "Oh fuck, what's going on now?" I always let the negatives go. Sorry for the language.
The commentators in this clip of the last mile of the 1984 Chicago Marathon called you Geoff Smith, and then laughed it off saying all Brits are Smith or Jones. Seems kind of a flippant statement about someone who was beating the incumbent world-record holder, leading the race, and clearly about to set a new world record.
I can live with that. That must be the Australian coverage, and I think one of the commentators was [Rob de Castella's] wife. She corrected them.
You dropped out of your first marathon, so this was only your second attempt at the distance, and you're running against an absolutely stacked field including Carlos Lopes, who'd just won the Olympic Marathon, and the world-record holder, Rob de Castella. Were you a little freaked out?
I was not freaked out. It's about beating other people. I raced against Carlos every other weekend in Europe; people's reputation never bothered me. Besides, Carlos had just won a gold medal in L.A.—I thought he might not be 100 percent. I had no fear of the distance. I just knew I had to get to 20 miles and then run as fast as I could for 10K. Nobody is on the start line thinking they're going to break the world record. Your job for the day is to beat those guys.
Oh I don't know. I think Wilson Kipsang has been at the start line thinking he's going to break the world record.
You know something I don't then. I think he's there at the start with four or five guys who can go 2:04 and he wants to beat them. They also have pacers.
Did you have pacers at Chicago in 1984?
No.
Did you know you were on world-record pace?
I didn't even know what the world record was [it was 2:08.18]. With the caliber of guys there, you're going to run fast. That's all I knew. Chris Brasher leaned out of the press truck with about two miles to go and yells, "Steve, if you run two more five-minute miles, you'll get the record." There was a little confusion because, you know, it was at 24 miles, and I thought he meant the course record. I wasn't wearing a watch—I never wore a watch—but when I was coming down the final straight and saw the clock turning over 2:07.51, 2:07.52, I knew it was a fast time. A guy put one of those silver blankets on me and said, "Do you realize you broke the world record and it's only your second marathon?" And instead of saying, "That's great," or something, I said, "And it's only the first one I've finished." [Jones's new world record time was 2:08.05, or 4:53 per mile. Rob de Castella's previous world record was 2:08.18.]
Wait, you never wore a watch?
My training was based on effort, so why do I need to wear a watch in a race? It's only how far ahead or behind I was. If I'm around Carlos and Rob, I know I'm running fairly quick, and if I'm in front of them, I know I'm running quicker.
You made lots of money at that race—why did you continue working your RAF job?
Oh yeah, it was like a year's wages, but the money wasn't mine. It was in a trust, you know, to be used for training. But beside that, work-running-racing, work-running-racing, this routine got me from not making my unit's cross-country relay to breaking a world record. It worked for me. My organized lifestyle, why change that? At a press conference, they asked me if I was going to become a professional runner, and I thought, What's that? There is no such thing, no security. All I did was run one race and break a world record. I was one hamstring tear away from oblivion.
We'll move on but I'd like to note your amazing performance at the 1985 London Marathon, where you stopped to relieve yourself and still won in 2:08.16.
Yes, and I didn't even train for that.
So you're on a tear, winning Chicago, winning London, but of course still working full-time and coaching yourself. Guys like Mo Farah, they have coaches and masseuses, cross training, special diets. They focus 24/7 on running. You?
I didn't do cross training. I just ran. Boring, really. As to diet, I had a family with two young kids—I ate whatever they ate. I did go to Park City to train but it wasn't for the altitude: It was a nice place and my family could come, too.
Going into the 1985 Chicago Marathon, you had won the year before, were running very well, though in the intervening time Carlos Lopes had lowered your world record to 2:07.12, and still, the media focus was on Rob de Castella and some Djiboutians. You seemed to be an afterthought.
There were a host of British guys that year too. They all said, Well, if Jonesy can do it, so can we.
Where's the respect? Do you think it's because your life was so normal, a working guy, with a job and a family and all?
I am a normal guy—I just trained very hard. My talent was that I had an insatiable appetite for hard work. I could go for weeks and weeks without breaking down. I got the usual tendonitis or hamstring, but I trained on different surfaces—track, roads, grass, sand—so I never beat myself up.
Back to 1985 Chicago Marathon ...
There were pacers that year. At about two miles, the pacer asked if it was quick enough, I said no and carried on. He wasn't feeling too well, dropped out at three and a half miles. I didn't care. I just wanted to beat Rob [de Castella].
[Jones did beat de Castella and ran a personal best and UK record of 2:07.13, missing the world record and the $50,000 bonus by one second. As usual, he was not wearing a watch.]
Why didn't Farah break your UK record?
I have my theories but I'm not going to tell you.
Fine. I'll ask again later...

Why is your UK record so hard to break?
Because it's good—2:07 is not a soft time. It's all relative; it's no 2:03, but it would still win some races.
Photo via Getty.