Asked last spring what his retirement might someday look like, Ichiro said "I think I'll just die." Which made his sudden retirement, earlier this month, darkly fascinating, if not downright alarming—would Ichiro fall down dead immediately after making the announcement? Would he lay down tiredly, deliver one final piece of baseball wisdom, and fade away to nothing, like a Jedi or a Mystic?
Ichiro did not, in fact, die. Happily, he instead joined the Mariners front office as "special adviser to the chairman." No one is exactly sure what that means, but it apparently includes a lot of batting practice and watching baseball:
Ichiro said last week – after his first game removed from the Mariners' active roster – that he warms up as if he were actually playing in the game. He even takes batting practice. But during the game he has sat in one of the video rooms watching the Mariners on TV, while continuing his work in the batting cages.
At any rate, an apparent perk of being special adviser in the Mariners organization is a quick call-up when an extra coach is needed. Manager Scott Servais is away from the team this weekend, with bench coach Manny Acta taking over the team Friday and Saturday. To fill the temporary vacancy at bench coach, Acta pulled Ichiro out of the damn batting cage:

G/O Media may get a commission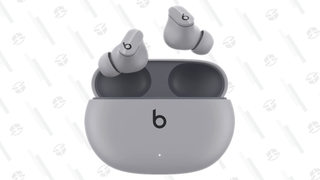 The broadcasters of Saturday's double-header—Ichiro's scheduled debut as bench coach, on Friday, was postponed by rain—joked that the only bench coach duty Ichiro would fulfill would be delivering the lineup card to the umpires, but Acta insisted this was the real thing:
"During the game, he's going to be watching the game and managing his own game, just like I do."

"And if anything pops up, any idea, I'll ask him and go from there. And probably at the end of the day," Acta said with a smile, "I'll go with my idea."

The Mariners split their double-header with the Tigers. Servais is expected to be back in the dugout Sunday afternoon, which presumably will push old man Ichiro back into the batting cages. But it's certainly great to know he hasn't died.