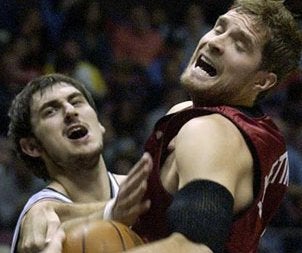 The man just puts people in the mood for porno. And soon, Nets fans won't have to go far to satisfy their jones.
X-rated businesses might find a home in the swamps of Jersey.

This Bergen County town introduced an ordinance that would create an adult entertainment zone for strip clubs, massage parlors, porn stores and tattoo shops across from the Meadowlands Sports Complex.

Mayor James Cassella told The Record of Bergen County the ordinance is needed to prevent adult businesses from opening near schools and homes.
They can give whatever reasons they want, but the intent here is clear: to make the Nets, Devils, Giants, and Jets more popular destinations for potential free agents. They can't do anything to make the weather nicer, but the proximity to titties? They can fix that one.
Porn shops to open near Meadowlands? [Sun Sentinel]