There are two kinds of people in the world: those who get misty while reading about Bryce Harper walking around in his uniform more than three hours before what could be his last home game as a National, and those who have no time for sentimentality because they're too busy drooling over what Victor Robles did on the damn baseball field today! No, there are no other kinds of people.
You may be inclined to interpret this is a desperate attempt to locate some kind of silver lining behind the very real likelihood that Bryce Harper—a 25-year-old former MVP who in a down year in 2018 has topped 100 runs batted in, 100 runs, 100 walks, 30 doubles, and 30 dingers—will wind up in Los Angeles or New York or the dreaded Philadelphia next season. Nats fans will be lucky if Robles ever winds up being even 75 percent as productive as Harper has been this season, you are saying. Nonsense! I'll have you know that Robles had four hits on Wednesday, including a two-run double and a three-run dinger. What more evidence could you possibly need? Yeah, okay, baseball players who are not named Chris Davis have good days at the plate all the time, you go on to say. Listen, jerk: It is impossible to not view everything Robles does these days in the context of Harper's impending free agency, because if Harper leaves, it will fall to 21-year-old Victor Robles to fill the enormous Harper-shaped hole in Washington's lineup.
G/O Media may get a commission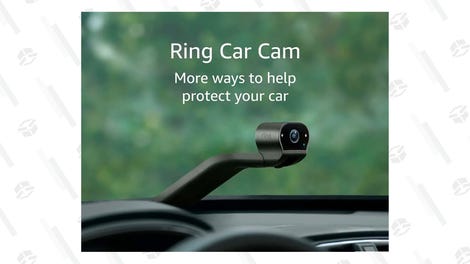 Since Robles is a mortal lock to be an enormous superstar who eclipses Harper in every way and leads the Nationals to many World Series titles, LA LA LA LA LA I CAN'T HEAR YOU, you will want to familiarize yourself with his gifts right away. Here he is stroking a double the other way to plate a couple Nats baserunners:
And here he is pulling a high fastball just over the wall in left for a three-run dinger. Did I mention he had five (5) (FIVE) runs batted in on Wednesday?
Ah ha, you are still over here saying, but wouldn't the best thing for the Nationals be to feature all of Bryce Harper, Victor Robles, and Juan Soto in the same outfield for the better part of the next decade? Now you are being rude and deliberately hurtful. This is an awkward, brutal time for Nationals fans. Harper is a generational talent, and is the best player to have been drafted by a Washington professional sports team since Alexander Ovechkin, and watching him play out his prime years someplace else will be unbearably rough for D.C. sports fans who've appreciated Harper dragging their baseball team into relevance. But, joking mostly aside, the Nationals really are positioned reasonably well to survive such a loss. Soto is one of the best teenagers in baseball history, and Robles has somehow been the more hyped of the two of them. It was just one game, but it was certainly very well-timed, and as a thread of hope for Nationals fans to hang onto, it'll just about do the job.