Forgive us a tiny bit of indulgence here, but our ultimate takeaway from the NBA Draft last evening was not the million Portland trades, Isiah Thomas' fumbling, Dan Patrick and David Stern's pissing contest or even the insane convergence of Michael Jordan and a guy who cries with two second left in an NCAA tournament game and with your team still having the ball.
No, we couldn't possibly be more overjoyed by the fact that Deron Williams and Dee Brown, the linchpins of the most fun college basketball team we've ever seen, will be reunited on the Utah Jazz, our new favorite team, totally, go Mormons! They'll team with the swinging Andrei Kirilenko to make fellow Illini fans remember the good old days all over again.
Honestly? We fully expect to see Bill Murray in Jazz garb by October.
Free Drafto As It Happened [Free Darko]
Brown, Augustine True To Personalities [Decatur Herald-Review]
Brown, Williams Together Again [St. Lake Tribune]
G/O Media may get a commission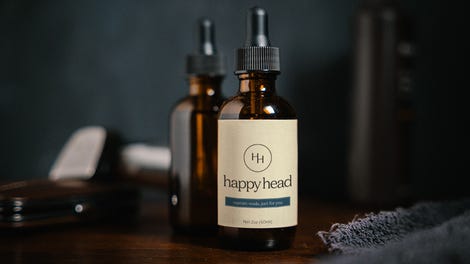 (Oh, and if Dee doesn't make the 12-man roster, forget you ever read this.)
(UPDATE: This Sports Bloggers Live from the Draft absolutely must be heard.)