Your morning roundup for Jan. 1, the day we whimsically shook our heads and thought "they've done it again." Got any stories or photos for us? Tip your editors.
What we watched: We watched some Bowl action, a little college basketball and, for the first time I can remember, not a single second of New Year's Eve coverage.
It's one of the least important holidays for me, really, and I didn't feel compelled to watch ABC trot out the blazing train wreck that is Dick Clark for people to gawk at, nor did I really care to see the ball drop. Oh, but I did check in on that aggressively stupid extreme sports display on ESPN. I changed from it pretty early and after all of the hoopla I turned back to ESPN to hear Sal Masakela talk about "making history." Congratulations to those two guys. Now if you'll excuse me, I've got to go practice doing three McTwists on my Sea-Doo while my buddy does cartwheels next to me on an inflatable raft—history's ours for the taking.
G/O Media may get a commission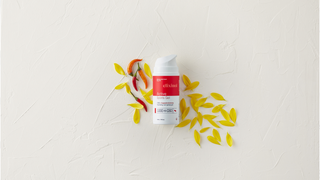 What we're watching (all times EST, unless noted): Football: Dolphins-Jets at 1:00 p.m. (CBS), Ravens-Bengals at 4:00 p.m. (CBS), Cowboys-Giants at 8:20 p.m. (NBC). Basketball: Celtics-Wizards at 6:00 p.m. (NBA TV) and Lakers-Nuggets at 8:00 p.m. (Local broadcasts).
Read Me
Two of the least essential albums of 2011:
"Least essential nostalgia-driven reissue of a '90s non-classic
Spin Doctors, Pocket Full Of Kryptonite
Children of the '90s alt-rock generation did a lot of reminiscing this year, but at least most of the albums that were memorialized with reissues-including classics from Nirvana, Pearl Jam, and Smashing Pumpkins-were worth remembering. But when record companies start putting out deluxe two-disc versions of records like Spin Doctors' 1991 breakthrough Pocket Full Of Kryptonite, it's time to reassess whether our obsession with looking back has gone too far. Surely there are diehards for whom "Two Princes" and "Little Miss Can't Be Wrong" don't rank among the most annoyingly overplayed songs of their era. But does the world really need to hear demo versions of deep cuts like "What Time Is It?" or "Big Fat Funky Booty"? No, it doesn't.
Least essential Christmas album
Scott Weiland, The Most Wonderful Time Of The Year
Scott Weiland has had a busy year being inessential. With two irredeemably pointless solo albums released in 2011-A Compilation Of Scott Weiland Cover Songs and this Christmas album, The Most Wonderful Time Of The Year-he nearly inspired a category of his own: Least essential Scott Weiland album. But The Most Wonderful Time deserves a bigger blue ribbon: Not only is it a wretchedly bizarre, joy-to-the-world-killing exercise in cheap opportunism, it's the worst imaginable showcase for the lead Stone Temple Pilot's tortured, glammed-up grunting. And as the video for his version of "Winter Wonderland" shows, the one-time junkie simply does not clean up well." [AV Club]
Elsewhere
Remember these guys?: "Jordan Hulls buried four of five from behind the 3-point line, leading all scorers with 17 points as No. 13 Indiana shocked No. 2 Ohio State, 74-70. Indiana forced four turnovers in the final 1:26, and the Buckeyes could not score again after taking a late 70-69 lead. The win gives Tom Crean's team its 13th of the season, after winning only 12 all last year. More importantly, it gives Indiana wins over the No. 1 and No. 2 teams in the nation. The Hoosiers beat Kentucky 73-72 in this same building three weeks earlier. '(Beating Nos. 1 and 2) is pretty special, but we're just taking it one game at a time,' Hulls said. 'We had a really good scouting report, and the scout team got us really prepared for this game.'" [Fox Sports]
Panthers Krys Barch either called P.K. Subban a racial slur or "insinuated" it: "Barch was given a game misconduct after a dustup at the end of the first period in Florida's 3-2 win. The Miami Herald, citing an unidentified league official, said linesman Darren Gibbs overheard Barch use the slur against P.K. Subban, whose parents are Jamaican. Barch left the dressing room before media members were allowed in for postgame interviews, The on-ice officials were not made available for comment. 'Personally, I didn't hear anything. I don't even know what happened, really," Subban said. 'A couple of guys on the ice told me that something was said. I don't know what was said. I didn't hear it. As far as I'm concerned it's really out of my hands, so I don't really know too much about it.' Dineen was careful with his comments. 'Well, my take is we have an incredibly broken-up player in there who feels extremely bad that there was an insinuation that something inappropriate was said and now it's moved on to a league matter," Dineen said. 'And obviously the Florida Panthers, Krys Barch and all of us are really shaken up by this, that there was an insinuation that something was said that was inappropriate.'" [SI]
Your stickin' it to the man Interlude:

A-rod seeking treatment from the Pope's old doc, who thinks he's cured arthritis: "A long list of Hollywood stars and pro athletes have travelled to Dusseldorf to seek treatment from Peter Wehling, a brash molecular scientist with a taste for celebrity. His website shows him arm and arm with patient Nick Nolte. Golfer Fred Couples wrote an introduction to Wehling's recent book, The End of Pain. But it took the Los Angeles Lakers' Kobe Bryant, who sought help for his ailing right knee this summer, to get A-Rod interested in Wehling's pioneering treatments. As Yankees general manager Brian Cashman told reporters this week, 'Kobe had maintained, according to Alex, that he felt significantly better because of it.' When asked about it Thursday, Bryant confirmed he'd given Wehling's number to Rodriguez. '... I just told him it made a huge difference for me,' he said. Wehling's treatment involves isolating growth factors and other healing agents in his patient's blood that stop a particularly destructive arthritic agent known as interleukin-1, which causes degeneration of the joints. After he incubates and supercharges the proteins, Wehling gets a serum that he says is up to 1,000-times higher in the arthritis fighting growth factors than normal blood. In an interview with ESPN The Magazine, Wehling claimed to have a 90 percent success rate by genetically screening his patients to personalize their serums. 'I am the only one to have found a way to cure arthritis,' he said." [ESPN]
Wife of Atlanta Braves trainer killed in car accident: "The Atlanta Braves has offered condolences to head trainer Jeff Porter, saying team members were 'deeply saddened' after authorities reported the trainer's wife was killed in a collision between a Georgia State Patrol car and an SUV driven by Porter. Patrol spokesman Gordy Wright said the trooper was traveling in Atlanta with lights and siren activated Saturday afternoon when the vehicles collided at an intersection. Wright says the trooper was attempting to aid another trooper trying to stop a motorcyclist. Authorities say Kathy Porter, a passenger in the SUV, died. Police say Jeff Porter and two other passengers - the couple's 19-year-old son David and a friend - were taken to a hospital for treatment of injuries and later released." [AP]
Send stories, photos, and anything else you might have to tips@deadspin.com.