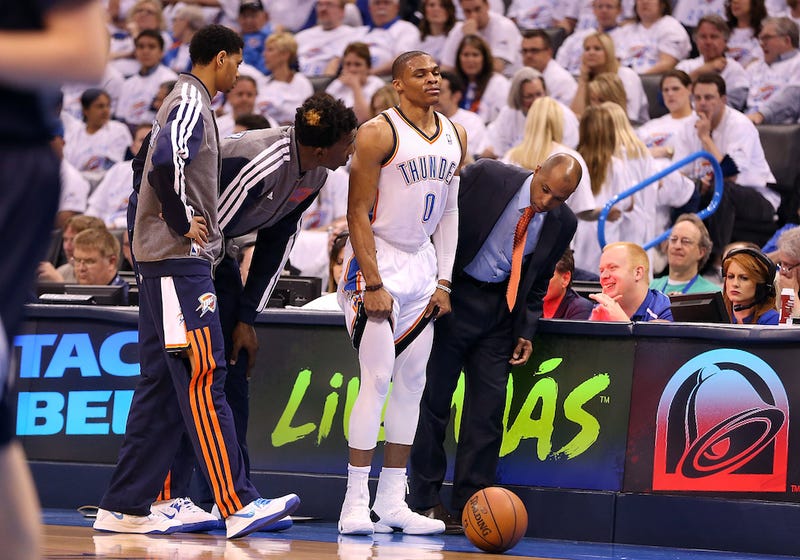 When Russell Westbrook went down earlier this week with a potentially season-ending knee injury, basketball fans everywhere sighed loudly. Crazy, stupid and crazy-stupid people shouted at Patrick Beverley, the man who ran into Russell Westbrook's knee during the second quarter of Game 2 between the Rockets and Thunder.
Many Thunder fans were rightfully distraught. Without Westbrook, it seems OKC and Kevin Durant are destined to finish much worse than second, now. Naturally, some of the aggrieved took to Twitter and lobbed various threats and other not-so-niceties at Beverley because they think he's responsible for Westbrook's playoff absence.
Among the faceless of Oklahoma City fandom was a 17-year-old kid who claims to be a ball boy for the Thunder. He threatened to kill Beverley. Twice.
We're going to go ahead and assume that the OKC's 17-year-old ball boy is a crazy-stupid kid (a #spaz, even) making a stupid joke and not a person currently plotting a murder.
Update: Well, that was fast. He deleted the tweets and apologized.
Update 2:51: Now that tweet was deleted and he's telling Beverley he was hacked.
Photo Credit: Getty