I have a lot of respect for people's sexual preferences and mostly think they're not to be questioned so long as everyone involved is a consenting adult. That being said, I'm pretty sure most of you straight dudes would have sex with The Rock, even if publicly you say that you wouldn't.

Everyone knows that former pro wrestler Dwayne "The Rock" Johnson is the most charismatic movie star working today and lots of people would probably have sex with him. He's funny, cool, and very handsome. But he's also a guys' guy and that has its charms—especially for other guys' guys like you.
Look at The Rock—a man that you would at least let kiss you gently on the mouth.
G/O Media may get a commission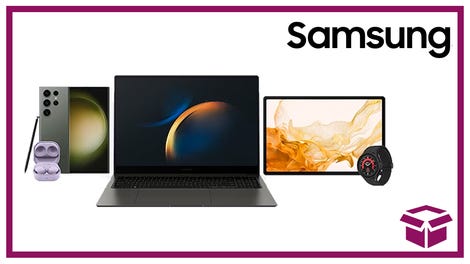 24 hour deals
Discover Samsung - Daily Deal
Even a 1 on the Kinsey scale wants this gentle giant to scoop him up and carry him into a honeymoon suite.
I asked my straight male friends—there are not many of them because, sorry, I don't like most of you that much—if they would have sex with The Rock and a lot of them said yes. The ones who said no really had to think about it and are probably still on the fence.
If you're scared, but curious, keep in mind that sex—despite what the patriarchy tells you—does not have to be penetrative. Your time with The Rock could be all mouth and finger stuff. It could be gentle and you could feel safe. Remember: It's about the destination, not the journey.
Can you feeeeeel-l-l-l-l what The Rock is cooking?
Of course, you can. It's your boner and it's perfectly natural.
---
Image via Getty.