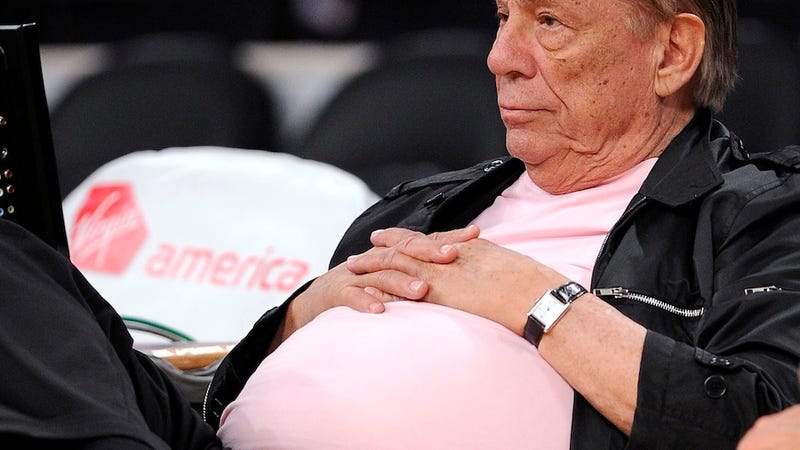 After we published a story Wednesday about the apparent drug-overdose death of Scott Sterling, the son of Clippers owner Donald Sterling, a reporter who covered the Clippers in the late 1980s wrote in:
You may recall that in 1988, the Clippers drafted Danny Manning first overall. The negotiations were contentious and dragged well into his rookie year. Manning's agent was the late Ron Grinker. At one point during negotiations, Grinker met with reporters (including me) in a hotel room near LAX. In the course of conversation, I recall him talking about what a weirdo Donald Sterling was. He said that he had been at Sterling's house, and Sterling's son was there (so if it was the one who has died, the kid probably would have been about 7 at the time). Anyway, as Grinker told it, the kid misbehaved in some way. And so, Grinker recounted, Sterling told the kid to "get naked" in front of the guest. Sterling then spanked the poor kid's bare ass in front of Grinker and god knows who else (possibly Manning). So as I read about the death of Sterling's son today, I was reminded of this anecdote and wonder how many more humiliations this kid was subjected to by his slumlord father.
This almost certainly would've had to have been Scott. Sterling and his wife had three children—two daughters and a son, according to a public records search. Because the data in public records searches isn't infallible, we called the Clippers to confirm, but they declined to comment on whether Sterling had a son besides Scott. Public records indicate Scott was the youngest of the three—his older siblings would have been in their late teens and early 20s in 1988. Know more? Let us know.