Alex Rodriguez grabbed plenty of the headlines this postseason because of his poor play and subsequent benching and coddling, but Tim Lincecum was also benched in a way when he was shipped out to the bullpen after his own poor play. Where A-Rod flailed, Lincecum is thriving.
Both men were huge components in a previous World Series runs, only to be tossed aside in this year's attempt. But Lincecum is getting a chance to prove his struggles were temporary and he did it again last night. He was summoned from the bullpen in the sixth inning and pitched 2 1/3 scoreless innings to end whatever hope Detroit had of making this a series.
After solid relief appearances in the NLDS, Lincecum was given another shot as a starter in Game 4 against the Cardinals and it was a disaster. The Cardinals jumped out to an early lead and took, what looked to be at the time, a commanding 3-1 lead in the series. The Giants of course came back to win the series and since then Lincecum has been vital in shutting down a potent Tigers offense.
Lincecum has made two appearances in the World Series and the only blemish on an otherwise zero-filled stat line is one walk in 4.2 innings pitched—that's a .214 WHIP. He's also striking batters out again, which is something that seemed to disappear this year.
G/O Media may get a commission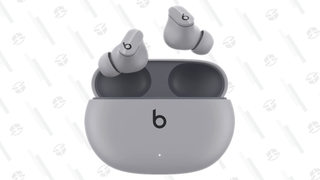 While he started roughly the same number of games he has historically started, he pitched fewer innings and struck out far fewer batters this season than he has in the past. In the 2010 World Series season Lincecum struck out 231 batters in 212 innings. This season he struck out 190 in 186 innings and walked more batters—90—than he has at any point in his career. These are the active ingredients in a recipe for a 5.18 earned run average and a seat in the outfield.
But Lincecum has been near untouchable out of the bullpen this postseason. The Giants say that he is going to go back in the starting rotation next year—just like the Yankees say Rodriguez will be their starting third baseman next year—and when they eventually win the World Series some consideration should be given to Lincecum as an MVP. Last night's 2-0 victory was the closest game of the series and Lincecum shut down the heart of Detroit's lineup in the eighth inning, before turning things over to Sergio Romo in the ninth. Sure, Pablo Sandoval had those three home runs in Game 1, but Lincecum struck out five in the same game, in 2.1 innings. A case could also be made for Ryan Vogelsong, with a similarly redemptive story line—pitching in Japan as recently as 2009 and bouncing around the major leagues immediately after—but he's been a fixture for two seasons now.
Lincecum, after having the worst season of his career, is having just as big an impact in this World Series as he did in 2010. He's been so stunning that it's easy to forget he was actually demoted, again, before it even started. Small sample sizes be damned, you actually believe his manager when he tells you he'll be a starter again next year.