Your morning roundup for Jan. 13, the day we learned YouTube started at the zoo. Photo via Christopher G. Got any stories or photos for us? Tip your editors.
What we watched: Orlando at Golden State. Warriors coach Mark Jackson went with the hack-a-Dwight technique, sending Orlando's big fella to the line for an NBA-record 39 attempts. On one hand, the strategy actually made a bit of sense: Howard is a career 60 percent shooter from the line, and now that Kwame Brown is done for the year, Golden State has no one in the middle to spell Andris Biedrins, who fouled out midway through the fourth quarter. On the other hand, the Warriors are a run 'n gun team, so slowing the game down has a way of working against them, even on a night when Howard made just 21 of those 39 free throws. Orlando won by eight.
G/O Media may get a commission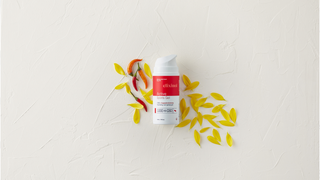 What we're watching (all times EST, unless noted): Tampa Bay at Washington in NHL hockey at 7 (NHL Network). Cleveland State at Butler in men's college basketball at 7 (ESPNU). Chicago at Boston in NBA basketball at 8 (ESPN). Loyola at Fairfield in men's college basketball at 9 (ESPNU). Teon Kennedy vs. Chris Martin in junior featherweight boxing at 9 (ESPN2). Miami at Denver in NBA basketball at 10:30 (ESPN).
Read Me
Janet Evans, age 40, is getting back in the pool: "So don't mistake Janet Evans for a 1980s relic, time-traveling forward in a gull-winged DeLorean. In cinematic terms, she bears more resemblance to an ominous shark fin cutting through the water — an unknown quantity to her competitors, with an aura. Evans concedes it would have been mind-bending to have a 40-year-old race against her when she was in her prime, but hopes no one begrudges her the effort. No swimmer has, at least publicly, so far. 'It's funny, my husband says that to me all the time,' Evans said in a recent telephone interview. 'He says, 'I'm sure people think you had your time.' But isn't that sport? I mean, whose time is when? It's sport. Competition is competition, and it really doesn't matter who it is or how old they are, it just matters that you've got to compete.' Fellow Olympic swimming champion Rowdy Gaines, an analyst for NBC-Universal Sports who will be working the meet in Austin, said he fully supports Evans and considers her plunge good for the sport in more ways than one. 'Whose business is it to tell someone to stop doing something they love?" said Gaines, 52, a gold medalist in the 100 freestyle and two relays. "If it hurts her competitors, they need to swim faster. If I could do it, I'd do it. I just know I can't.' Evans, as sunny as ever, said she loves her life out of the pool and believes she has nothing to lose. It's hard to disagree. Whatever happens, she'll still be Janet Evans, and her epitaph is unlikely to read 'Didn't qualify for 2012 Olympic trials.' She doesn't expect to get all the way back to her old self, but she's narrowing the gap." [ESPNW]
This Date In Deadspin History
Jan. 13, 2011: Wes Welker Makes 11 References To Feet In One Press Conference
Elsewhere
I'm too old for those computer machine things: "Jim Boeheim admitted to knowing nothing about the social media or even owning a computer. 'I don't even know what it is,' Boeheim said about social media. 'It would be hard to address that, wouldn't it? I have a cell phone, is that what you're talking about? I don't have a computer or anything else.'" [CBS Sports, via Sports Grid]
Montreal really wanted to get rid of Mike Cammalleri: "It's not too often you hear of a middle-of-the-game trade that actually happens, but for Canadiens forward Mike Cammalleri, it was a very real event, and it happened in a blink of an eye in the middle of a 2-1 Bruins win over the Habs. After the second period, Cammalleri was missing from the bench and there were reports that he was sent back to the hotel by the team, without any injuries. There were speculations that he was going to be traded after making comments about the team's 'loser mentality' yesterday, but as of this morning, he was hoping for a long relationship with Montreal. That ended. 'The only message is that we're trying to improve our team and obviously our general manager makes a deal only if he feels he's strengthening the team and I think that will be the case,' Canadiens head coach Randy Cunneyworth said. 'So that's the only motive.' Cammalleri was traded to the Calgary Flames immediately after the game, alongside goaltender Karri Ramo and a fifth round draft pick for Calgary's Rene Bourque, Patrick Holland and a second round draft pick in 2013." [SB Nation]
Your How To Pickpocket Someone Interlude:
A season that would impress any scout: "Meanwhile, there had been some confusion about whether Shepard would be declaring for the draft or transferring from LSU, but a Tigers teammate told Schad that Shepard informed him of his intention to make himself eligible for the draft. 'Thanks for your support Tiger Nation...but I have to do what's best for my family and myself...Geaux Tigers,' read Shepard's Twitter account. The 6-foot-1 Shepard was a highly recruited quarterback/receiver who never fulfilled his potential in Baton Rouge. After beginning the season under suspension for breaking an NCAA rule — he discussed with a teammate an ongoing investigation concerning the relationship scouting service provider Willie Lyles had with LSU and other schools — Shepard had only 14 catches for 190 yards and four touchdowns." [ESPN]
One AFC Divisional matchup in a nutshell: "Instead, [Boston Mayor Thomas] Menino was thinking about offering a sample of local beer. 'We have the best. I mean, you know, Colorado beer? It hasn't even made it east yet. Sam Adams has made it to the west and Harpoon has made it out there, but Colorado Rocky beer? Uck,' Menino said. But Menino was confident he wouldn't have to give away any Boston brews, saying Denver's game is about as weak as its beer. 'We have Tom Brady who is true and has a veteran's technique of how to get through these difficult games,' said Menino, adding that Brady was not the team's only asset. 'We have a team. It's not one player. That's what the difference in this game .. will be. We have a team; they have one player who wants to pray,' he said." [Boston Globe]
Send stories, photos, and anything else you might have to tips@deadspin.com.