The Indiana Hoosiers began the year ranked No. 11 in the country, and at one point, got as high as third. They beat both Kansas and UNC in the first month of the season, two huge signature wins for when the Hoosiers inevitably submitted their resume to the NCAA Tournament. All was well in Bloomington as they entered conference play, but it quickly went to hell.

IU went 7-11 in the Big Ten and finished the regular season 18-15, good for 11th in the conference and a three seed in the NIT. At one point, they lost seven of eight, with the lone victory coming in triple overtime over Penn State, who suck. An anonymous middle seed in the NIT isn't great for a program that takes itself as seriously as Indiana, but what the hell, a postseason appearance is never a bad thing.
However, Indiana seemed to want no part of the NIT. As a No. 3 seed, they earned the right to host their first-round game against Georgia Tech, but IU wanted no part in hosting *gasps, clutches pearls* an NIT game. IU officials declined to host the game, instead sending the team to Atlanta.
ESPN initially reported that Bloomington Assembly Hall was under construction, although the IU athletic department denied that, claiming they didn't want to play a game when the student body was on spring break. The only problem with that is plenty of other schools with students on spring break chose to host NIT games, none of whom besides Syracuse can expect the sort of numbers IU can.
AD Fred Glass eventually settled on a third reason; he didn't want to "devalue" Assembly Hall by hosting an NIT game. That's awfully haughty, especially for a school that has hosted NIT games in the past.
G/O Media may get a commission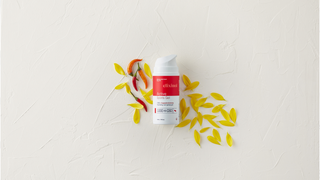 As for their NIT appearance, the Hoosiers came out of the gate lifeless against Georgia Tech, quickly trailing 17-4, before eventually losing 75-63. Even if they didn't do so at home, the Hoosiers still shuffled off stage left without much protest.
It was a quiet end to a tumultuous season, and it could be Tom Crean's last. Crean has coached IU for nine seasons and taken the team to three Sweet 16 appearances, but it appears that IU fans are rather frustrated with him. Here's one very angry dude (possibly a Maryland fan?) letting Crean have it.
Crean has been credibly connected to a number of coaching jobs including N.C. State and Missouri, and it's not clear whether or not the school will want to fire him if he doesn't bolt for another job. Either way, there's clearly some bad blood between Crean and the fan base. At least his players get to enjoy spring break now.