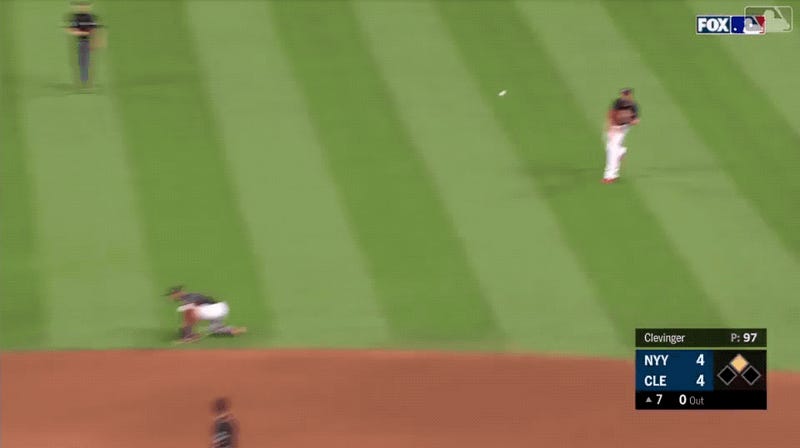 The Indians and Yankees were tied at four apiece in the top of the seventh Saturday night when Austin Romine stepped to the plate and smoked a double to right center field. A slicing, dangerous hit, an easy stand-up two-bagger. Until!
My friends, that was the game-winning run. Just a delightful series of goofs by various Indians fielders: Brandon Guyer couldn't get the dang ball off the track, and though his throw to cutoff man Erik González was strong, González's hurried throw to third was low and skipped away before taking an extremely unlikely couple of bounces into the Indians dugout.
This is the wonderful baseball content we need in these trying times.