Late last week, Coastal Carolina suspended their entire cheerleading team, wiping them from the school's athletics website and preventing them from going to nationals. The school confirmed that the team was suspended pending a conduct investigation, but would not elaborate or offer any details.

A local news station cited an anonymous team member who claimed that the school had suspended them over allegations that several team members were involved in a prostitution ring. The cheerleaders vigorously denied the allegations, and police officers from Horry County supposedly investigated the allegations and told the team they'd done "nothing wrong."
Coastal Carolina fulfilled a Deadspin public-records request this afternoon and released the results of their investigation. It all started when five letters were sent into CCU's president on March 8 alleging that cheerleaders had been working as escorts, stripping at strip clubs, recruiting younger cheerleaders to join them, shunning and harassing young cheerleaders who didn't join them, and facilitating the "rampant use of alcohol." CCU campus police investigator Michelyn Pylilo looked into the allegations and eventually ruled that "some of the allegations are true."
A trove of text messages between cheerleaders, as well as several interviews, led Pylilo to conclude that a few cheerleaders had worked as escorts through SeekingArrangement, a legal website that seeks to connect women with "sugar daddies" for dates. The cheerleaders earned between $100 and $1,500 per date. Everyone involved credibly claims that they never had sex for money with any of their dates, and none of the evidence Pylilo gathered suggests that they did.

G/O Media may get a commission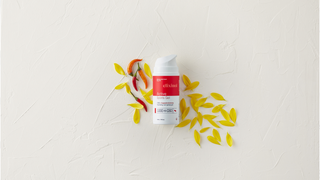 Pylilo interviewed six current team members, five of whom detailed their encounters with men on SeekingArrangement. All of them said that they met up with men and received gifts and money for their time, but didn't have sex with them. Sometimes they would cross state lines and go on dates up in North Carolina. (A 2014 investigation by the Daily Tar Heel revealed that many UNC students turned to SeekingArrangement as a way to cover the cost of tuition.)
The letter sent into CCU's president also claimed that several team members were working as strippers. One cheerleader admitted to working as a shot girl at Myrtle Beach strip club, and a cheerleader sent a text message urging her teammates to delete the SeekingArrangement app from their phones and stay away from a strip club if they worked at one.
Pylilo says that he is in the process of conducting more interviews and gathering more evidence. There does not appear to be any sort of ongoing criminal investigation, because according to the evidence presented, no one on the cheerleading team broke any laws. The school has also not explained which rules anyone on the cheerleading team is supposed to have broken.