Portugal was denied the full three points in their 1-1 draw against Iran today, thanks in massive part to a save from Iranian goalkeeper Alireza Beiranvand on a Cristiano Ronaldo penalty kick. Ronaldo, who failed to score today, was newly exposed as a massive fraud when his attempt at a powerful shot was absorbed harmlessly by Beiranvand, keeping the score at 1-0 Portugal and allowing Iran to eventually equalize with a converted penalty of their own.
But Beiranvand wasn't just born with kryptonite bones. His path to the biggest stage in international soccer was long and twisty, moving from unlikely beginnings to odd jobs and finally the starting role on the Iranian national team. As laid out in detail by a profile from The Guardian ahead of the World Cup, Beiranvand's moment in the spotlight was very well-deserved.
Iran's keeper was born to a nomadic family who moved around the country looking for grassland for their sheep. He played soccer as a kid, but he was a striker until an injury to his team's goalie switched him to his current position. His family, however, didn't approve.
"My father didn't like football at all and he asked me to work," Beiranvand said in the Guardian profile. "He even tore my clothes and gloves and I played with bare hands several times."
Because of this, Beiranvand ran away from home and took a bus to Tehran as a teenager. He struggled to afford a place to sleep, and he worked in a dressmaking factory, a car wash, a pizza shop, and as a street cleaner. But he continued to play with local clubs, and he made his professional debut with Naft Tehran as a 19-year-old. He caught wider attention with a ridiculous assist in 2014, and his ability to throw the ball deep downfield remains a major strength.
Beiranvand is 25 years old and currently playing as the number one on Iranian giants Persepolis F.C. The 2018 World Cup's qualifying cycle is his first one as Iran's first-choice keeper. He and his country have no more games left this summer—having been eliminated from the group stage with a record of 1-1-1—but Beiranvand is still young enough that he's very much a threat to return in 2022 and humble the next generation's superstars.
G/O Media may get a commission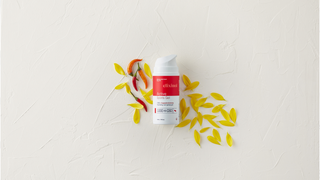 Christian Pulisic, beware of this man.