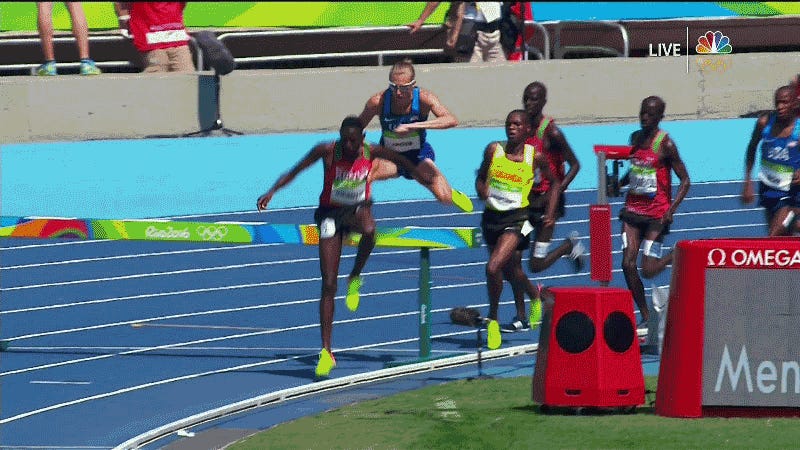 If you visited our site in the last hour, you've probably spent some time thinking about which Olympic event would be the least likely to kill you. "Steeplechase!" one of you probably said to yourself. "Steeplechase seems pretty chill. I bet I could participate in that and escape with my life."
Well, you're wrong as hell. Steeplechase, an event in which a field of runners must complete a race while navigating various obstacles, is not a safe space. Allow Ugandan runner Jacob Araptany, who participated in today's 3,000-meter race, to demonstrate: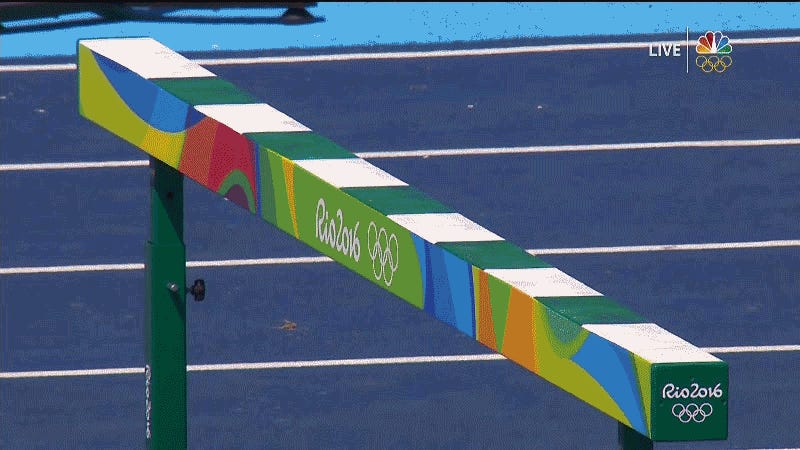 Anyway, the safest Olympic event is ping-pong.