Mark Cuban has cornered the market on "playfully eccentric tech nerd sports owner," but he is in serious trouble if the Golden State Warriors fall into the hands of Larry Ellison. This guy practically invented the arrogant, kooky billionaire.
Cuban is very, very rich. But Ellison is like ... rich. He took $1,400 and a database program he originally built for the CIA and turned it into about $56 billion of personal wealth. (His stock has taken a hit the last few years and is down to a measly $28 billion in 2010.) Steve Jobs was at his wedding ... as the photographer. He's doing very well.
And like any dashing, egotistical, insanely driven business shark, the 65-year-old Ellison lives hard and plays hard. He collects fast cars, has his own fighter planes—which he flies himself—and collects 16th-century samurai armor. His $100 million home in the Bay Area hills is actually a dozen houses surrounding a man-made lake designed to look like an ancient Japanese village. ("Not a single nail on the property," says Ellison. "It's all assembled in the traditional Japanese way.") Even the rocks were handpicked and imported from Japan. ("The rocks are supposed to look like they were placed here by the hand of God over the last million years," says Ellison.) He basically considers it his personal mission to possess the biggest and baddest of everything. How the Warriors fall into that plan is still a mystery.
Take this old story about a personal electronics installer who takes care of speaker systems for the ultra-rich. Cuban gets a mention for his fully wired home, 61-inch flat screen TVs and lust for all thing high-definition. But he can't compete with Ellison. One of Larry's many backyards contains "a rock concert-sized video projector" at one end of a swimming pool. Don't worry about splashback, though: He drained the pool and turned into a giant subwoofer. Up yours, Andrew Carnegie.
Rich Green [the installer] tells of dropping by Larry Ellison's house several years ago with a contract that totaled more than a million. The Oracle CEO looked it over, saw the price, and refused. Green reminded him this was the system they had agreed upon, the biggest ever designed.
"Nobody does this," Ellison snapped. Then he looked at the paperwork again. "Is it really the biggest?" he asked. "Bigger than [Bill] Gates'?"

Green assured him that it was.

"Really?" Ellison asked. "Let's do it."
Yep, that's what were dealing with. And like Cuban, Ellison isn't just a sports fan. He wants to be on the team. An avid sailor, he bankrolled this year's winning America's Cup team and served as one of the crew members during the races. He built and owns the sixth-longest personal yacht in the world. Sorry, co-owns. I guess even he thought a 453-foot boat was a little excessive.
G/O Media may get a commission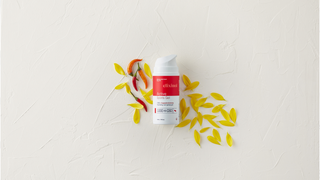 After September 11, 2001, he also suggested that Oracle could set up a national ID program that would replace Social Security cards and driver's licenses for all American citizens. The man is nothing if not proactive. If he decides to take on the Warriors franchise—and as one NBA source puts it, "If he wants to buy it, he's going to buy it"—you have to assume he's going to be on the sidelines, waving the towels, and accepting the trophy when they win the NBA title. (I can't believe I wrote that with a straight face!) He will get David Stern's attention and he will definitely want to have his say. You don't get called "The Worlds' Most Competitive Man" by relaxing in the luxury box.
So with Ellison (and Russian warlord Mikhail Prokhorov) soon sitting at the owners' table, Cuban won't seem like such a loose cannon anymore. But at least someone else might pick up a bar tab for once.
Warriors sale could lead to big changes [Yahoo]
The World's Most Competitive Man [60 Minutes]
Power Houses [Wired]