See that video up there? That's two-plus minutes of highlights from Cleveland State's 92-49 victory over Grambling State on Nov. 9. Put another way: It's two-plus minutes of lowlights from the first game of what's shaping up to be the worst Division I college basketball season in history.
The Grambling State Tigers are 0-14. They average 48.4 points per game. Their opponents average 80.5. That means the Tigers are losing basketball games by roughly five touchdowns. Every team they've played has beaten them by at least 13. The video gives us every indication of what the on-court carnage looks like. A lengthy pass through the zone that predictably gets stolen. An attempted layup in front of a bigger defender who barely needs to jump to swat it away. A blocked jumpshot that results in a fast break the other way. A badly missed three-pointer that turns into a runout in the other direction. Shit, even when there's a positive—when an airball gets put back for an actual Tigers basket—Cleveland State quickly pushes the ball back up the floor for an alley-oop. Grambling looks like the Washington Generals, except no one's getting his pants pulled down and no one's in on the joke.
But is Grambling the worst Division I basketball team ever? Stats guru Ken Pomeroy of kenpom.com thinks the Tigers are headed that way. "Yes, I believe they have a good case," he told me in an email. Consider what Pomeroy's own ratings reveal. I went through his data for the last 10 seasons. In that time, two Division I programs—New Jersey Institute of Technology in 2008 and Savannah State in 2005—went winless. But neither of those teams ranked dead last in the country in three of Pomeroy's primary metrics: overall rating, and advanced offensive and defensive efficiency. As of right now, Grambling does. (Basketball State also has a detailed breakdown of some of Grambling's numbers here. Note the Tigers' inability to even get to the free throw line.)
Pomeroy considers the 1991-92 Prairie View A&M Panthers to be the worst Division I team of all time. That team went 0-28 and gave up more than 100 points an astounding 16 times. Its closest loss was by 10 points. "If Grambling can pull off a close game or two," Pomeroy said, "I might give Prairie View the nod." There's still time: Grambling has 13 games remaining, and all are within its league, the historically black Southwestern Athletic Conference. Now, four other SWAC teams are among those rated in the bottom 16 in the country by Pomeroy. But Grambling has already lost to two of them.
Though best known for its football program—and the late head coach Eddie Robinson—Grambling does have a modest basketball tradition. From the late 1950s until the early '70s, the Tigers were a small-school hoops power that won or shared eight SWAC championships. In 1961, with future NBA players Willis Reed and Charles Hardnett leading the way, they even won an NAIA national title. Grambling and the rest of the SWAC moved up to Division I for the 1977-78 season. But since then, Grambling's only SWAC regular-season title came in 1987, and the Tigers have never won the SWAC tournament, which means they've never received one of those automatic bids to lose by 40 to some No. 1 seed in the NCAA tournament.
G/O Media may get a commission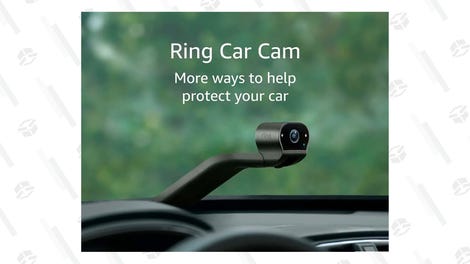 The SWAC is typically one of the lowest-ranked conferences in Division I—Prairie View A&M is also a member—so it's not as if Grambling had very far to fall. But there's an additional explanation for why Grambling has sunk so low: NCAA sanctions. The Tigers have struggled with their APR score, the metric the NCAA uses to measure academic performance. Last year, they were barred from postseason play, and athletic director Percy Caldwell told me in an email they had just five players on scholarship, though they were permitted to offer more. In May, Grambling hired former Lamar assistant and Notre Dame player Joseph Price to be its head coach. But a week later, the NCAA ratcheted up the APR penalties to what it calls Level 3, which meant four fewer hours and one fewer day of practice per week, a scholarship limit of 10 (the Division I standard is 13), and a schedule capped at 27 games.
Like last year, though, Grambling is still not using all of its scholarships. Caldwell confirmed that this year's team has just eight scholarship players, and that the other seven are "walk-ons from the intramural program." Imagine: A basketball program trying to compete at the Division I level with roughly half of its roster made up of guys who showed up for open gym.
The official stats on Grambling's website show that the team's leading scorer is Terry Rose, a 6-foot-4 freshman guard/forward from Davenport, Fla. Rose averages 17.3 points per game and is shooting a solid 43.4 percent from the field, including 45.5 percent from 3-point range. The second-leading scorer, putting up 9.7 points per game, is also Rose. Yes, it's the same player, listed twice. Only the second time, his name is misspelled. That's the kind of year it's been for Grambling. The team's No. 2 scorer is a typo.