We're doing a season-long NFL roundtable with our friends at Slate. Check back here each week as a rotating cast of football watchers discusses the weekend's key plays, coaching decisions, and traumatic brain injuries.
« Previous entry | Next entry »
From: Chris Brown
To: Nate Jackson, Barry Petchesky
Somehow, the conversation always finds its way back to Tim Tebow. Somehow, the Denver Broncos won a game this week despite Tebow completing a grand total of two passes. The obvious questions about Tebow—Do his coaches trust his arm? Can he continue winning without throwing any better?—have equally obvious answers: no and no. I'm more interested in another question: Can someone with skills like Tebow's be used successfully in the NFL, specifically by introducing elements of spread and option football that are ever-present in high school and college football? If the last two weeks are any indication, the answer appears to be a very tentative but very shocking, So far, so good.
G/O Media may get a commission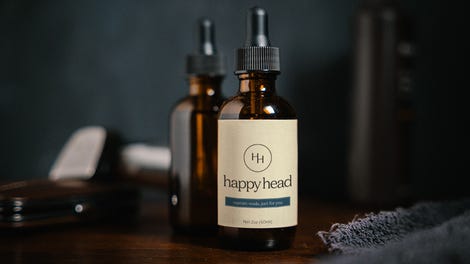 In the last two weeks, in victories over Oakland and Kansas City, the Broncos ran for 299 yards and 244 yards. Meanwhile, the top rushing team in the NFL (the Philadelphia Eagles) averages merely 172 yards per game on the ground. Denver's grind-it-out performance against the Chiefs on Sunday was especially surprising given that the Broncos top two running backs, Willis McGahee and Knowshon Moreno, had to leave with injuries, and third-stringer Lance Ball gained only 96 yards. So how did the Broncos succeed? By mixing in traditional runs and college-style read plays, sometimes even using receiver Eddie Royal as a third option as a pitch man after he'd gone in motion.
Television football pundits often say this stuff can't work for long in the NFL because pro defenses are too fast, and that they will just "load the box" and play "assignment" football against the reads and options. While there's truth in this cliché, stopping Denver's Tebow-ized offense is much more complicated than that. Football is governed as much by arithmetic as it is by physics. Though each side gets 11 guys, the defense "gains" a defender when Tom Brady or Aaron Rodgers hands the ball off and does nothing but watch the running back. The Patriots and Packers can get away with this because they are a threat at any moment to fake a hand-off and throw downfield. That's why the base defense for most NFL teams includes two deep defenders, safeties who are a lot more useful at defending passes than they are at stopping the run.
If your quarterback—someone like Tebow—is a threat to run the ball, the defense has to account for him. In this case, the quarterback can effectively "block" a defender, which gives backs more space to maneuver on base running plays. No matter how fast NFL linebackers are, the arithmetic doesn't change: A running quarterback is one more player for a defense to deal with, which means the defense has one fewer player to cut off running lanes or make a tackle. That simple math is why Willis McGahee busted Oakland for 163 yards on just 20 carries to go along with Tebow's 118 on the ground, and a committee of runners combined for more than 240 yards against the Chiefs. Indeed, the whole point of the Broncos' read-based approach is not to confuse the defense with snazzy new plays. It's to make the defense play honest against their base package—the same old running plays you've seen in the NFL for 40 years. To the Broncos' linemen, this is all the same stuff, just with some plays run from out of shotgun as well as under center.
There's another advantage to forcing the defense to account for quarterback reads. Rodgers stretches the field vertically by distributing the ball to a bunch of receivers. Tebow stretches the field horizontally, forcing defenders to cover from sideline to sideline by distributing the ball to a number of ball carriers, screen receivers, and pitch men.
But the fact that these schemes are sound doesn't make them perfect. The defense can counteract the Tebow read option attack by stacking the box, placing as many as nine guys at the line of scrimmage. For Tebow to be able to win NFL games, then, he simply must be able to complete passes downfield. Against Kansas City, a single downfield pass—a long touchdown toss to Eric Decker—was enough.
I'm not on the Denver bandwagon just yet, because most NFL teams are better than the Chiefs. There's no way to win with this scheme without at least minimal efficacy from the pass game, and Tebow—who is completing 46 percent of his passes—doesn't seem like a great bet to meet even that threshold. There's also the fact that Broncos offensive coordinator Mike McCoy, though open-minded and creative, isn't steeped in these option concepts. I'm not confident, then, that McCoy will have sufficient counters once Denver starts seeing the initial wave of common defensive responses to the zone read.
If nothing else, the rest of the Broncos' season will be a fascinating controlled experiment in whether these types of schemes can work in the NFL. While many wondered whether Tebow might be the guy to bring the spread option to the NFL, few thought it would be because his team was terrible, his coaches were too scared to let him pass, and the organization didn't believe in him enough to care whether he got beat up doing it.
If all of this seems like a sideshow to the more traditional run-and-pass action in the NFL, it's important to realize that coaches take this option stuff very seriously. On Thursday night, Tebow's Broncos will host the New York Jets and Rex Ryan—a guy who devotes an entire chapter to defending the option in his treatise on how to coach defense. After the Jets' painful 21-point loss to the Patriots on Sunday night, I'm guessing that Ryan's defense will not be in a friendly mood against the Broncos. And Ryan will have no qualms about stacking the box and daring Tebow to throw it against Darrelle Revis.
Chris Brown writes and edits smartfootball.com and is a regular contributor to Grantland.