There are a number of ways you might have been introduced to the artist John Lurie.
Maybe you were a fan of the radical musical stylings of his avant garde jazz/new wave band, John Lurie and the Lounge Lizards, a staple of the Downtown scene in the 1970s and 1980s.
You could also have caught his wan, soulful visage—the epitome of bedraggled, harried cool—starring in the Jim Jarmusch films Stranger Than Paradise and Down By Law, or in Wim Wenders's Paris, Texas.
It's possible you tuned in to his groundbreaking, too weird for/ahead of its time television show, Fishing with John, where Lurie and the likes of Jarmusch, Willem Dafoe, Tom Waits, Matt Dillon, and Dennis Hopper—the kind of individuals you wouldn't normally expect to find bedecked in the finest garb Bass Pro Shops has to offer—traverse the globe, engaging in narrative-free, deadpan, Raymond Carver-ish dialogue and/or encountering the supernatural.
Or perhaps you've seen one of the hundreds of paintings he's crafted since the early 2000's, works filled with a genuinely sweet sense of naiveté and a taste for absurdist humor, one of which became a viral meme in Russia.
G/O Media may get a commission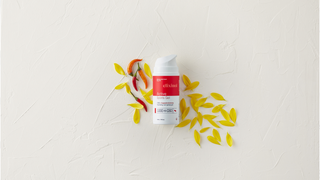 What you probably don't know, even if you know all of the above, is that Lurie—a fine Twitter follow, by the way, @lurie_john—is an avid and longtime fan of the New York Knicks. With that in mind, we exchanged a few emails about hoops and a few other things.
---
So, are you still watching the games or are you ready to walk away from this sick, dark, masochistic joke masquerading as a professional basketball team called the New York Knickerbockers?
No, I missed the last game. I may miss a lot of games going forward. They have lost my affection a bunch of times in the last 10 years. I used to share season tickets with someone, and how the Knicks were doing would actually have some effect on my mood. But I wouldn't come close to allowing that to happen again. (But of course, you know I would.)
There was that moment in 2012 with Jeremy Lin that it became a nice feeling again. Not just Lin, but they seemed to be actually playing basketball. Now, it just feels sick. I don't care if my team sucks because of talent, but this is ugly.
It is horrifically ugly. I've promised myself more times than I can remember that if I do watch, I would do so with a degree of dispassion or detachment; that I would try to laugh off the godawful coaching and execrable play and not let it turn me into a bile-spewing maniac regardless of what occurred on the court. Of course, I failed, and I was a maniac by 10 pm, unleashing blood-curdling howls of self-righteous indignation. Speaking of which, I assume that's the only thing keeping me coming back—that it's in the blood. They got me at an early age and now I don't have any choice. What about you? When did you start becoming a Knicks fan, and why?
I was very into basketball when I was young—both playing and watching, though not much basketball was on TV then. I was quite certain that I would grow to be 6'7" and be a pro forward when I grew up. Bob Cousy actually lived on my block in Worcester Massachusetts when I was 9 or 10, not that has anything to do with anything. So I started paying attention to the Knicks in around 1980. I moved here in '76, then left and came back in '78. They weren't good. Bill Cartwright, Micheal Ray Richardson, Ray Williams and then Bernard King of course. I guess that was a couple of years later. Then Ewing and there was some hope. But the guys I loved were Oakley and Sprewell. They were tough teams who played like they meant it.
I don't know how you can be a pro and play with nonchalance, like they have done the last few years, except maybe the end of last year. I couldn't play with nonchalance when I would play two-on-two on the street. How do you play and not box out for a rebound or set a pick? It doesn't make any sense. They have somewhere else more important to be?
I started rooting for the Knicks around the same time—going to the Garden to see the King-led Knicks. Sprewell is a huge touchstone in my life. He arrived as a pariah, and at a time when I personally was struggling to live in NYC to make art. He felt important, in a particularly NYC (or at least the mythos of NYC) kind of way. Watching him succeed just felt like a vindication of... something. Or at least a valid substitute/avatar for my own continuing efforts to make work that mattered. Spree mattered.
I am hoping Sprewell will replace Woodson as head coach and teach the players how to choke each other. Oakley—aside from the moronic behind the back passes—was a benchmark of what a man and a basketball player should be. I tried very hard to get the Garden to chant, "Why?" when Oakley made those behind the back passes that went flying out of bounds.
I was supposed to be in this Woody Allen movie and the only thing I wanted to gain from this was having Woody going, "Why?" when Oakley made one of these passes. But Woody said, "What if I am the only person who does it?"
Do you have any other favorite Knicks memories?
When the Knicks were in the playoffs against the Heat in '97 and there was the brawl started by P.J. Brown unceremoniously picking up Charlie Ward and dropping him upside down. The NBA had very recently instituted a rule that if your players leave the bench during a fight, they would be suspended during the next game.
The Miami coaches had jumped up, almost on cue, and stopped the Heat bench players from getting up and of course, all the Knicks left the bench and stormed onto the court. Everyone thought this incident had been engineered by Pat Riley because of how prepared the Miami coaches were. It had already seemed clear to me that Riley was an unmentioned character from one of the Anne Rice vampire novels.
The Knicks were up 3-2 in the series. But so many Knicks were suspended that they barely had enough players to play the game. So the league allowed them to spread the suspensions over two games so they would have only eight players for the final two games.
I was there for Game 6. The Garden was pretty down. We were sure there was no way they could win. The Star Spangled Banner started, "Oh-o say can you see…" and during the pause, a lone voice from the top of the bleachers yells: "Ri-leeee sucks!" There is applause and something seems to stir in the crowd. "By the dawn's early light…" and some guy, who must have had the loudest, bravest voice in human history, yells from the other side of the arena, "Let's go Knicks!!!!" and the Garden exploded into a roar that obliterated the rest of the national anthem. It was like all 19,000 people realized at once that they only had eight guys, and there is no way they will have the energy to win. It was up to us.
And the roar continued. No one stopped. We stood and screamed and screamed non-stop. We would carry them. Of course by the end of the 3rd quarter, they didn't have enough left and lost. But there was something so beautiful about this. I will never forget.
Of all the teams in NYC, why the Knicks? Is there something about basketball that you find particularly compelling? I've thought for a while that the game itself is the closest to a live artistic performance.
Running a band is so similar to what it must be like to coach a team. And playing basketball must be very similar to playing improvised music live. We have a play and something goes wrong, do all of us think in unison to see where we go next? Whose lead do we follow? If Shumpert went there, Felton should drive right. If the drummer slowed it down there, then the bass player has to go to the B-flat section.
But with coaching… My band had some bad phases, some bad incarnations, and the thing where the vibe is bad, on the bus, on the plane, backstage, if there isn't love in it, it doesn't work. There can be one jerk and the feel can be okay, but if there are three jerks then it is a problem.
So you could have all the talent in the world but if the team or the overall effect of the music isn't what everyone is shooting for, if you are thinking about your solo or your scoring stats first, then the whole thing goes a little sideways
You mentioned playing basketball when you were growing up? What kind of a player were you/what kind of game did you have? And did you keep playing ball when you were making music? Were you into pickup basketball in NYC?
Yes, I played a ton as a kid. Then had that awkward growth spurt and could barely butter my toast never mind play. I stopped for a long time and started playing regularly when I was about 35. At around 40 everything started breaking - my arm, then my ACL, then my meniscus, then I subluxed my hip. So that was the end of it.
My second place in New York was on 14th and 1st Ave and it had this tiny tub in the kitchen. So I joined the Jewish Y next door so I could shower. I had a job at the Plaza Hotel starting late afternoon and I would go next door to get cleaned up. But at noon there was a game there in the gym with a lot of lawyers, some of whom were pretty good players, though there was an awful lot of arguing. There is always arguing in pick up games, but this was a different kind of arguing. Later I was playing with an entirely different group but don't feel like discussing them.
Leaving the execrable mess that is the Knicks, are there other players/teams you do like? Are you still watching the NBA? Or other sporting diversions for that matter?
Sure, tons of stuff. Will watch NFL playoffs and the NBA. I'm disappointed and saddened by the injuries to Derrick Rose and Russell Westbrook. It's a drag; those were two teams that were very watchable.
If you were ever to revive Fishing with John, is there a player, either current or retired, that you'd really like to go angling with?
Charles Barkley. He almost seems like too obvious an answer, but I am sure he would be great. Also, I've always found Allen Iverson a compelling person and would like to go with him.
I would like to take Gregg Popovich. His humor is even crankier than mine. And I think he is the best coach (maybe ever) in basketball. I wish I could have had him as my bandleader so I could just play and he could yell at the guys.
I think LeBron James would be amazing if he could be himself. But the way the media is and with social media, they have almost pushed him into behaving like a politician in giving the "correct" answers to everything.
You're doing a great deal of painting these days. Can you pick one work of yours that represents this year's Knicks?
This painting is called, "The New Yorker heralding its fact-checking department as impeccable is the same as Carmelo Anthony claiming the Knicks are World Champs because it was true in 1973."
Watercolor, ink on paper, 12"x9"
---
Robert Silverman is a Contributing Editor at KnickerBlogger.net and a freelance writer whose work has appeared at the New York Times, ESPN.com, The Classical, and VICE, among others. He co-wrote We'll Always Have Linsanity: Strange Takes on the Strangest Season in Knicks History. You can follow Robert on Twitter at @BobSaietta.
Art by Jim Cooke and Sam Woolley