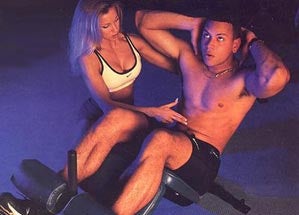 You can just imagine Scott Boras sitting in his office a week and a half ago and doing the math. He clearly would be rooting for a quick series; it's difficult to steal the attention away from a face-melting, nail-gnawing seven game series, no matter how well times your revelatory press release comes out. No, no, would be much better for a blowout; they'll be looking for something to talk about in the eighth inning anyway.
You might think Scott Boras is an ass, you might think he's duping his clients and you might even think A-Rod just wants to be biggest than the game, but you cannot say that Scott Boras isn't a genius. He doesn't care what you think about him; he just wants to make his clients more money. He certainly started down that path last night, interrupting the game's greatest spectacle to make a sales pitch.
We don't think there's any way he goes back to the Yankees now — but he'd never, EVER even talk to the Cubs! — which means ... well, it means he's just gonna go to the team who will pay him the most money and not put his picture on the front page of the paper every time he tries to cheat on his wife. Sounds like a good deal to us.
A-Rod Upstages The Game [ESPN]
Scott Boras Is An Ass [Simon On Sports]
Why Are We Still Surprised? [UmpBump]
Getting Washed By The Sports-News Spin Cycle [New York Magazine]