"The first time I was at the start I was really scared," says former ski racing phenom Didier Cuche at the beginning of the documentary STREIF: One Hell of a Ride. "All of the guys are making jokes in the evening. They're saying, 'Don't unpack too much your stuff, because I don't want to pack for you tomorrow if you go to hospital."
The starting quote — and the name of the documentary itself — could seem like overstatement. But this is about the Hahnenkamm downhill race of Kitzbühel, Austria: the course that, as we've said before, will rip open your pelvis "like a book". (Its 76th edition kicks off this week, with the downhill this Saturday.) It's the nuttiest, most death-defying downhill race in the world, a place where racers hit 260-foot jumps and 85 percent-grade steeps at 80, 90, even 100 mph. It's a place where careers and bodies have come to grinding, bloody halts. And to give you a sense of how insane — or dedicated — the athletes involved are, just how they push themselves to the emotional, mental and physical limits, even the once-freaked Cuche himself won on the Streif a record five times.
As broadcast channels know all too well, it's not that easy to make downhill racing look as daredevil as it really is. New technology and fancy drones (though they can bring their own problems) have made it better. Still, something about the cameras flatten out even practically perpendicular steeps. They can make racers going 90 mph (think about that: 132 feet per second) look like they're cruising; their distance erases the crazy bouncing and jittering going on beneath the racers' skis.
G/O Media may get a commission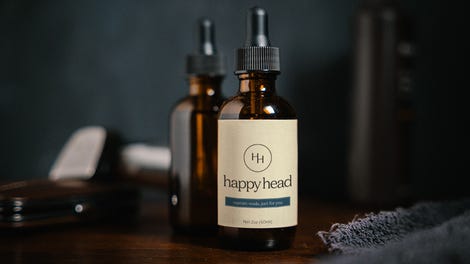 This documentary, though, brings it all home. By following athletes for 12 months of preparation before they take on the Streif (pronounced "strife," and German for "stripe"), not to mention nail-biting footage from the day itself, the film does what spitting out lots of numbers just can't quite do. The expected highlights reel of all of the career-crushing, coma-inducing crashes is there, of course — as is the appropriately guilt-inducing comment from safety chief Sepp Wurzenrainer about how people watch for the crashes. ("That's terrible", he says.) Apparently, that's not why the Streif is built the way it is. But you'd never know it. One particularly chilling section of the documentary follows Austrian Hans Grugger from Austrian World Cup racer to rag doll to a man not expected to recover. (He did, despite a serious brain injury, but he's no longer racing. If his name sounds familiar, you may have seen the gnarly video of his fall in our last Hahnenkamm story.) Even those who do make it down in one piece still suffer — like Hannes Reichelt, who skied with a herniated disk and had to go from Kitzbühel straight into surgery.
Not that STREIF if is all sadness and, well, strife. It's triumphant as you'd expect this ultimate tale of man versus nature to be. It's about pain, glory, heroism, and, of course, how everyone involved is just a little bit nuts. "Everyone who skis it is crazy. They're all crazy. I always say those who ski it do not belong with normal people," says former safety chief Franz Pfurtscheller. For the rest of us normal people, a night with STREIF the documentary is as close as we'll ever come. That's probably a good thing.
---
Journalist and editor Amanda Ruggeri writes for publications including the BBC, The Globe and Mail, and The New York Times. After growing up skiing in Vermont and learning to race on a tiny hill in Connecticut, she now lives in London, where the snow is rare but the Alps are close.