We run this picture, not because there's any particular reason to run it, but because it's the All-Star Game tonight, and we will never, ever tire of looking at this picture. It has been five years since the ultimate Bud Selig befuddled moment — honestly, just look at that picture again; doesn't it just make you want to laugh and dance? That's what it does to us — and it's pretty much the first, last and every image we think about it anytime the game comes back around. It makes us happy. It just does.
We hope you all enjoyed Bud's chat today and are raring and ready for the 78th All-Star Game. The American League has won nine in a row. Since they made that All Important Rule about home-field advantage in the World Series going to the league that wins here, the World Series is even between leagues at 2. So strap in and HOLD ON TIGHT. (And play Bingo!)
Because this is a Big Game — and the Only Thing Happening Today — we are proud to introduce the fine crew at Babes Love Baseball, who will be live blogging this monster for you tonight. Their words will begin a bit before gametime after the jump. Make them feel welcome, and do try to enjoy yourselves.
————————————-

It's not over til Ichiro drives off the field in that sweet new American made gas-hog ...and the love affair between Chevy and major league baseball continues. Ichiro gets the MVP for having a 3-for-3 night with 2 runs driven in and the American League takes home field advantage for the World Series once again. Thanks Deadspinners, that was good times.
And its over Well, who needs sleep anyway. Way to go, American League. I guess as far as All-star games go, it was pretty funny. McCarver and Buck have a combined IQ of 42. There was swearing, violence against cops, and Fox even had a crotch cam. Anyway, thanks to Peter Cavan (Phil) for supplying me an air conditioned room, a lap top, and the opportunity to see David Wright in HD. Thanks for all the kind words, dudes and dudettes, even though our slight technical mishap and my minor meltdown. And with that, It's time for me to venture home and go to bed. Take care of yourselves, and each other.
G/O Media may get a commission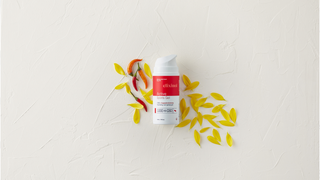 Ass of the Ninth part one JJ Not prounounced Putts strikes out Holliday. Crotch cam picks up more swears. Dodgers suck. How sweet. Pop out to short for the second out. Hahhahahaha, the last hope for the NL is Dimitri Young. Perhaps he can suck some power from his AMAZING HAIR. Joe Buck declares there was a tombstone with Young's name on it because he has diabeties. I wish G-d were alive to see this. Oh, the pride and joy of the Baltimore Birds, Brian Roberts, pulls an A-Rod and allows the Not Dead Dimitri Young to get on base. Ok, now JJ has my panties in a twist. LETS THROW A STRIKE AND GET THIS OVER WITH..........and just as I said that...Soriano drives a two-run bomb into right. I have to be up at 6 tomorrow morning, lets get this over with. And he deprived me of getting to see Dimitri run the bases. Nothing like watching a fat guy charge around the bases. Putz is pulled, and looks oddly shocked by the whole thing. K-Rod deserves a punch in the face, and I hope that Posada gives it to him.
The Climax That Is The Ninth Inning The American Leaguers are feelin' good, Papelboner just pitched a scoreless eighth and they're up by three with a nine-year record on the line. The Hoff takes the hill and Guillen leads off, nubbing a grounder to Orlando Hudson, who made a pretty sweet turnaround play. Roberts bounces out to first and it's up to Hip-Hip Jorge, who hits a two-bagger off the center field wall.
T-Nutts just about nailed himself in the face with a foul tip. Then he grounds out to end the inning. Are we gonna get to see Da Meat Hook in the home half?
Eighth's Rear Sorry, that Derek Jeter commercial. "I CAN HAZ STEEL??" Paps is on the mound. Paps has a wonderfully, whimsical way about him. Oh Tim, please, PLEASE stop sniffing the white out. Torii Hunter makes a Manny Ramirezesque play in the outfield. Chase Utley likes to fish, and loves dancing with Leah Remini at weddings. Perhaps he and Brady Quinn should hook up....Aaron Rowand whiffs on a steamer from the Papelboner. Torii Hunter almost blew two flying balls in a row. Tee hee.
On Top In The Eighth - we're almost there! You totally said balls. HA Ha! That little girl just got smashed in the face by her big brother. Atta boy. Mike Lowell leads off with a single off Billy Wagner before my Lumberjack pops out to Freddy Sanchez. You're killin' me, Justin. Grady for the Ladies strikes out swinging. Oh! Victor Martinez, in for Cytana, smokes a two-run shot just fair over the left field wall to give the AL a 3-run lead. Two out and Crawford grounds out to end the fun.
Rectum of the Seventh How refreshing that Paula Cole started shaving her pits. Anyone else remember that? Sooze's main man Johan Santana has taken the hill in San Fransisco for the AL. Some guy flew out. I wasn't paying attention to the TV because I was inhaling pizza and trying to get the vision of Paula Cole's nipples in HD out of my head. Alfonso Soriano strikes out looking. Reyes not speedy enough to beat the throw to first. Still 3-2, American League. No swearing or cop assaults with balls in this inning. Dammit. Hehehehehe. I said balls.
Tantra of the Seventh Tony La Russa needs a vodka tonic after that one. All kinds of replacements going on, hopefully you can see your favorite player at the plate sometime in the next three hours. Brian Roberts faces 37-year-old Takashi Saito and grounds out. Jorge Posada (why?) lines out to Lee at first and T-Nutts flies out to Soriano in left.
Seventh inning smoke/take a shot break... God Bless America.
Fanny of the Sixth Justin Verlander pitching, Beltran leads off the inning. That ridiculous piece of wall hands Beltran a triple on a silver platter. OOOO Ken Rosenthal with Derek Jeter. JeterJeterPumpkinEater always looks like a deer in the headlights to me. Griffey smacks a sac fly, Beltran scores. David Wright nails a broken bat single, and looks absolutely terrified, based on the view from Fox's Batter Crotch Shot Cam. Fox baptises Russel Martin Turtle from Entourage. Turtle then beans a cop with a foul ball, and then screams a VERY BAD WORD that rhymes with spit at the end of the inning. That's gotta violate some kind of FCC ordinance? Think Uncle Rupert and the White Power Bills at Fox will see some sort of fine? Most likely not. Swear words make Lizzy smile. 3-2 NL.
Top of the Sixth Inning Francisco Cordero is pretty tough. He forced A-Rod and Vlad to fly out, but Oh! What's this? A solo shot to Carl Crawford. The man has wheels and pipes. Tigers rep Carlos Guillen grounds out to end the inning. AL up by two. George Clooney, something tells me you're a little too cool for Budweiser commercial voice-overs.
Bottom of the fifth Ichiro and Manny. BFF!!!!!!!4EVA!!!. "Sometimes you catch the ball, and sometimes the ball catches you." Thank you, Tim. I really think that it might just be more fun to live blog the commentating. Joe Buck informs us that Eric Burns' dog is safe in the boat. Would someone please throw Eric Burns into the bay and see if he can find his way back? That would be something worth following over the game. Dagnabbit, no inside the park home runs during my inning. Although we had an equally as long and stupid interview with Tony LaRussa. Three up and down, A-Rod error count is still at one. 2-1 AL.
Top of the Fifth Inning Chris Young replaces Hamels on the mound and walks Brian Roberts to lead things off. Eric Byrnes, your dog is ugly, kinda like your lack of an All-Star uni. Oh my god, HE SMELLS THE BACON!!! What's that Byrnesy? You're from San Francisco? Ya don't say. Stop talking! Ichiro just hit an inside-the-park home run!!! Someone look that up on Elias, Buck can't find his glasses.
AL up by two, now. Make that the very first inside-the-parker in All-Star history. My Canadian Crusher donkey-punches one to Junior, who snatches it to end the inning.
Bottom of the fourth WILL EVERYONE PLEASE SHUT UP ABOUT BARRY BONDS!!!! For the love of all that is holy, would it kill Tim McDoucheface and Joe "My IQ is 45" Buck please shut up about HGH, steroids, and placing their proverbial lips flat against the glistening cheeks of Barry Bonds? Yes. There were steroids in baseball. Let's get over it. BACK IN MY DAY, baseball announcers actually paid attention to the game, and maybe talked a little bit about what was actually going on the field, talked about stats. Now get off my lawn! Josh Beckett knocks them down in order. Probably because he was terrified that someone might hit a ball at E-Rod. Score remains the same.
Top of the Fourth Inning Hole Camels, the pride and joy of Philly, takes the mound for the NL and gives up a single to A-Rod, who steals second... just like his best pal Derek did during the commercial break. Vlad grounds out, Maggs grounds out, Barry Bonds wants to stick together. Pudge nails one into right-center and of all things, A-Rah gets greedy. He's tagged out at the plate by Junior's geriatric cannon: not even close. National League up by one taco.
Bottom of the third Alex Rodriguez blows a play at third. Go ahead kids, insert your own jokes there. Keep in mind, this is in San Fransisco. Jim Leyland talks like he has a mouth full of cotton. Joe Buck conducts the longest, and most pointless interview in "managerial interviews during baseball games" history. Josh Beckett retires Griffey on a "nasty" pitch. THAT WAS A NASTY PITCH. GO JUMP IN THE BAY, JOE BUCK. I hope there are sharks with lasers there waiting for you. End of the third, score remains the same. Dane Cook is a buffoon. THISSSS IS OURRRR COUNTRY.....
Top of the Third Inning Lizzy is officially half in the bag while Joe Buck is fondly recalling his flock of seagulls 'do from his 30s. Oh, wait... With the Brew Crew's Ben Sheets pitching, Placido Polanco and his misshapen head (that's the last time we'll mention that) grounds out to short. Manny Ramirez, in for A's righty Dan Haren, flies out to right. Ichiro is 2-for-2 now and Jeter lines one into center to start a two-out threat. Aww, Ortiz lines out to Griffey. Shut up, Dane Cook. The end.
American League 0, National League 1
Second Inning, the bottom Prince Fielder is a very robust man. "I don't care what you look like, but you gotta run to be able to hit an in the park home run." Thank you, Tim. Just like a walk is as good as a home run. That jackass makes me feel like a rocket scientist. OH A-ROD, gets another bat tossed at him again. Dougie Doughboy Mirabelli actually tossed some wood in bat form in A-Rod's direction at the last Sox Yankee game I went to. Hahahahha. Tossed some wood at A-Rod in SAN FRANSICO. I crack myself up. Chase Utley flies out. Miguel Cabrera is hitting. Who is he again anyway? Doesn't matter. He struck out. End of the 2nd. NL is up uno to zilch.
Top of the Second Inning With Brad Penny on the hill, Vlad the Impale-her (thanks Mel) leads off the second with a broken-bat groundout, one night after flexing his pythons at the Homer Derby. Mags and his All-Star hair fly out to Junior and Pudge promptly grounds out to Reyes at short. Nice and quick-like. We like that. AL still trails by one.
Bottom of the First Inning Jose Reyes hits a single blah blah. Barry Bonds deserves to be here. What planet are these two clowns living on anyway? People want to see Bonds succeed?....NOT. He pops out. One down. Well, at least Beltran wasn't just looking this time (sorry, Metsy). Griffey is too old to make that a double, and Reyes hauls some fanny and puts the NL on the board.
My future husband grounds out to short. David Wright in HD is something I can get used to. At the end of the 1st, it's 1-0 NL.
Top of the First Inning First, we'd like to give a big Thank You to Joe Buck and Tim McCarver for making our job so much easier this evening. Is this really Timmy's 16th broadcast? We're proud to have survived that many.
The NL Boys of Summer are looking to grab their first All-Star victory since the Nintendo 64 was launched in Japan. The year was 1996. Jake Peavy was fifteen.
Ichiro Suzuki, who is reportedly about to snatch a helluva deal from the Mariners, leads off with a base hit through the right side. Surprise! Derek Jeter, whose Driven cologne smells like victory, grounds into a double play. Jake Peavy stares down Big Papi for like, 5 minutes before Ortiz breaks his bat and reaches on a Prince Fielder schmuckfest. Luckily, A-Rod erased the memory by grounding into a forceout. No score.
Hmmm... it seems the soft touch of a woman has put Nibbles on the DL indefinitely. Some IT guy is on the way to save the day.
I can't believe we already broke the internets with our sassiness. Unreal. We're just going to keep going like all is well.
Seriously? We need an intro? Here we are Deadspinners, your hostesses for the Midsummer Classic. It may be confusing and a little frightening to see the Royal We used in its proper context this evening, but don't be afraid.
We promise not to paint the walls pink or put flowers in the bathroom. We'd rather not have anyone puke in their mouths, so the rock-hard physiques of our favorite players will absolutely not be discussed.
Sooze has decided she'd rather be on top, so she'll be recapping the top half of the innings, while Lizzy, who is more comfortable with the bottom, will take the bottom half innings.
So sit back, crack open a tasty (preferably alcoholic) beverage, and don't be afraid to stick it to us. We love it.