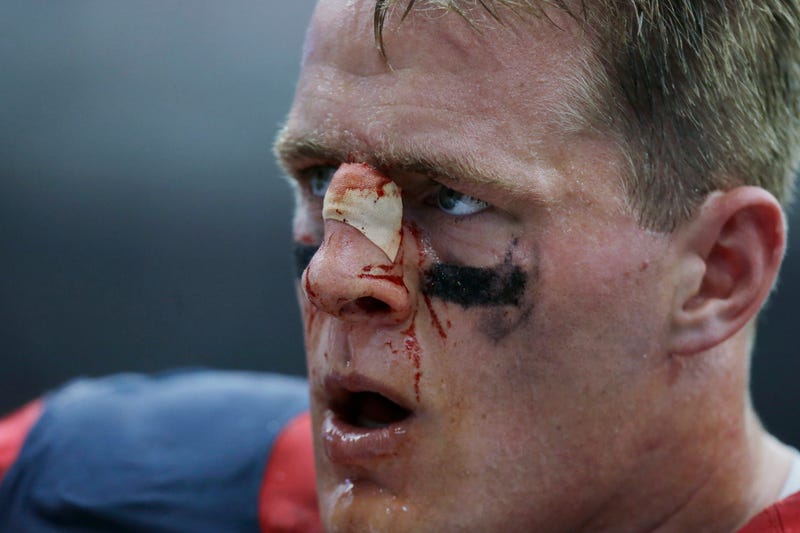 J.J. Watt's already intimidating without blood on his face, but when he does bust open his nose, like he did in Week 4 against the Seahawks, it makes him terrifying. Imagine being a quarterback, seeing a six-foot-five behemoth with a bloody face trying to take him to the turf. This injury recurs every week, even after getting stitches, so Watt gave up on fixing it. Watt's mom, however, does not approve of a smushed up nose.
At the insistence of his mother, Watt will look into plastic surgery to fix his schnoz after the season. Football injury or not, you need to look presentable, young man.
We can probably guess other advice that Watt's mom gave him—Eat more, you're looking thin; don't stay up late, you need your sleep; are you changing your bedsheets regularly?
[AP]