That one play saved hundreds of thousands of dollars for furniture shoppers and, more importantly, it gave Gardiner's Furniture a truckload of free advertising. The deal went like this: If you shopped in the store between January 31 and 3 p.m. Super Bowl Sunday and the Ravens took either the opening kickoff or the second half-opening kickoff back for a touchdown, any purchase you made was free of charge.
Jacoby Jones saved David Saul $2,000.
"(When) he got through that one tackle, I got off the sofa and started jumping up and down. and my brother-in-law was looking at me like 'Really? You're that excited?'" says Saul. "And I said, 'Yeah, because I just saved 2,000 bucks.'"
When all is said and done, Gardiner estimates it will give away upwards of $600,000, but owner Greg Mullaney isn't sweating it.
"Everybody went nuts that Jacoby Jones made this incredible run back," Mullaney tells us. "And then there was a hush. And then about 10 seconds later, they went 'Oh boy, we know somebody who's up the creek.' And then they started pointing at me and laughing and I'm like 'OK. It was worth it.' Couldn't be happier."
G/O Media may get a commission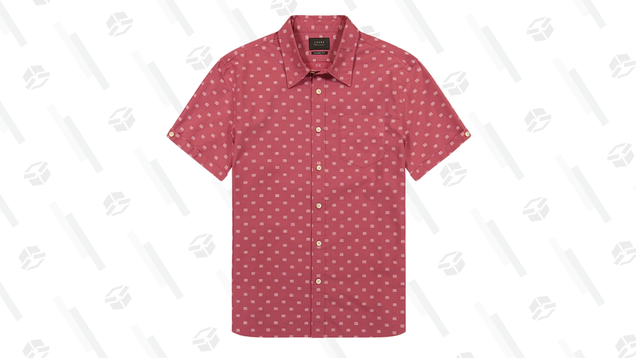 Pink Dobby Short Sleeve Shirt
Ravens' Super Bowl kickoff return TD leads to Md. store giving away $600K in free furniture [My Fox DC]