South Carolina's all-world DE Jadeveon Clowney didn't play this weekend with a muscle strain, or maybe bruised ribs, and also some bone spurs in his foot. He's not been particularly clear on the ailment, or the state of his recovery, and the Gamecocks were surprised and confused that Clowney himself made the call to sit just before gametime.
No one in Columbia will outright say it, but many believe Clowney's holding himself out through playable pain because he doesn't want to hurt his draft stock—he's currently a top-three pick on most boards. Steve Spurrier hinted that it's choice and not injury keeping Clowney on the bench, and whether he returns at all is up to the player.
"If he wants to play, we'll welcome him to come play for the team if he wants to," Spurrier said. "If he doesn't want to play, he doesn't have to."

Spurrier had some more interesting quotes at his weekly news conference this afternoon. Via Ryan Wood of the Post And Courier:
G/O Media may get a commission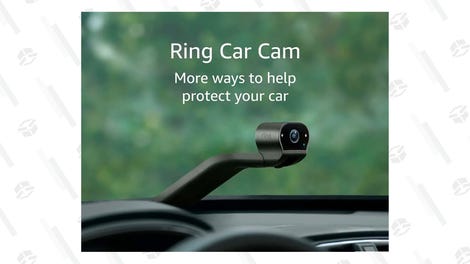 Damn straight! South Carolina's made about as much money off of Clowney as it's going to, and now it's Clowney's turn to think about his own financial well-being. If I'm Clowney's agent (sorry, "shadowy associate of an agent that he's not supposed to have contact with but they all do anyway"), I tell Clowney not to play another snap. His net worth is high right now, but purely theoretical. Absolutely nothing good can come of playing competitive football until he's signed a guaranteed contract.
Clowney played two years with Marcus Lattimore, who saw his first-round projection disappear with a season-ending injury. Lattimore went as a fourth-round compensatory pick to San Francisco, signing for four years and $2.46 million, just $300,000 of that guaranteed. Say Clowney goes third: he'd get a contract similar to that of 2013 third overall pick Dion Jordan, who's getting $20 million over four years, with about $13 million guaranteed.
He needn't even fear injury. A disappointing year could cost him tens of millions, as Matt Barkley found out when he chose to return for his senior season. Clowney's already had a slow start to his 2013, but it's not clear how much of that is due to illness and injury, offenses running away from his side, or just not being able to live up to the hype. It's in Clowney's best interest to cut things short, and it carries no drawback. USA Today spoke to two NFL executives who agree that as long as he's in shape and healthy coming into the draft, "no one cares" if his junior season is a wash.
The value of college to a player is as a place to prove his worth and cement his draft stock (not that he has any alternatives). Clowney's done that, and as Spurrier himself cited, paid his university back in spades. It's time to shut it down and cash in.