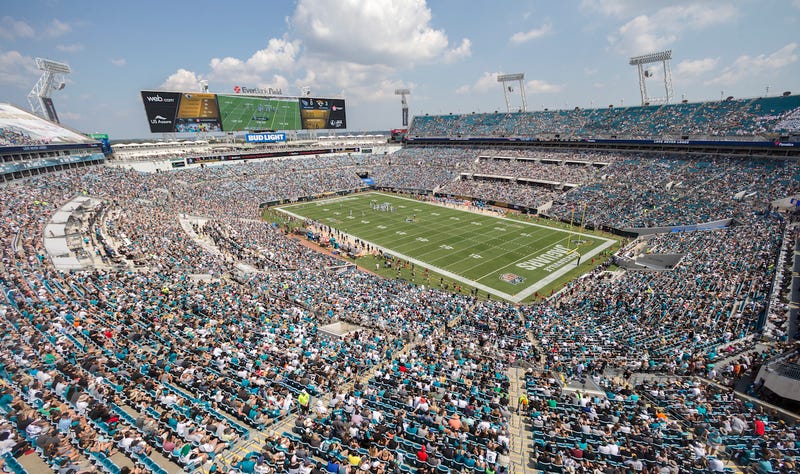 Blake Bortles and the Jacksonville Jaguars are going to play a real, actual NFL playoff game the first weekend in January. (Still a weird fact to write.) Although the team's stadium has a capacity of about 84,000 for college football games, the Jags usually limit their games to 67,000, with parts of the upper deck covered in tarps with sponsors' logos on them.
As Pro Football Talk noted, the Jaguars have in the past removed the tarps for regular-season games, but not in the postseason. Because of the obligations of those sponsorships, it takes some finagling to get more space for the team's first home playoff game in 18 years, which has already sold out. Today, however, the Jaguars announced that they had received the permission of the NFL and two sponsors to remove some tarps, creating 3,500 more seats. Get the hell out of here, tarps! People want that space—real people, who would like to watch the Jaguars.
The loss to Jacksonville breaks the tarps' recent three-game win streak.