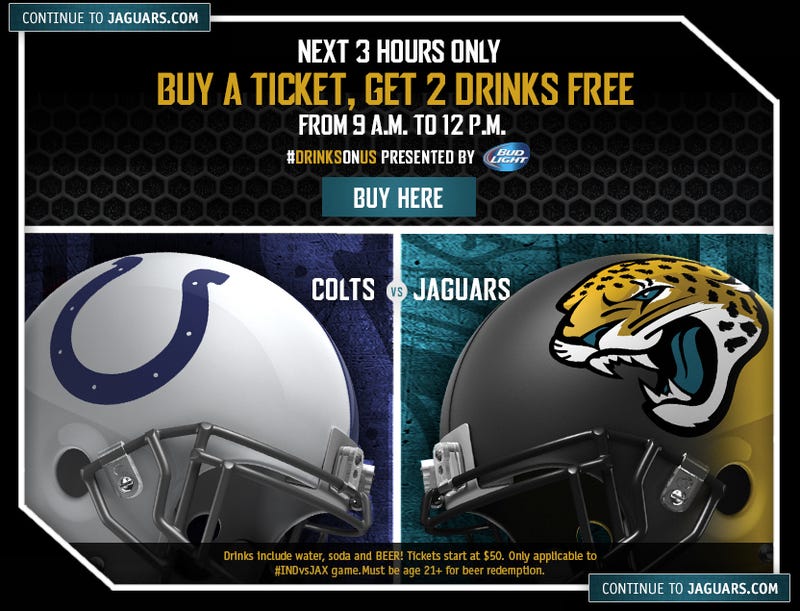 In an attempt to sell tickets without using the Tebow of last resort, the Jaguars offered a unique promotion for a three-hour window yesterday morning: buy tickets, get beer.
(Or soda, or water. But there's a reason BEER! is in all caps in the fine print.)
Having drawn just 59,416 fans to their first home game—the third-lowest average in the league—Jacksonville turned to drink tokens, that time-honored strategy of casinos and cheap weddings. It is the closest a team has come to admitting "we know you don't really want to be here" since the Jaguars floated the idea of putting other games on the stadium video board.
The game won't be blacked out, but you'll be well on your way.