One of the most intriguing subplots to the NBA season has been finding out about Jahlil Okafor's taste in movies. Okay, maybe not the most intriguing, or even intriguing at all, but… just stay with me here.
Back in October, we learned from an SB Nation profile of Okafor that he sometimes traveled from Philadelphia to New York to watch movies. (If you find this odd, Sixers guard J.J. Redick lives in Brooklyn.)
Now, thanks to Okafor's own column in The Players' Tribune today—titled "Jahlil Okafor Should Be On Your Radar RIGHT NOW!!!"—the Brooklyn Nets big man recounts what his favorite movie was as a kid: Air Bud.
It's actually not so bad. Air Bud is about the best possible movie that could be made about a dog that plays basketball. Don't take my word for it: Roger Ebert gave it three stars, writing that "the climactic scenes are not only absurd and goofy but also enormously entertaining. By the end of the film I was quietly amazed: Not only could Buddy play basketball, but I actually cared how the game turned out." (The less said about the straight-to-DVD sequel Air Bud: Seventh Inning Fetch, the better.)
Before getting to heavier subjects, Okafor writes in the intro:
Listen, Air Bud was like … Air Bud was like The Godfather to me as a kid. I'd run that VHS tape back maybe three times a day. A movie about basketball and dogs — two of my favorite things in the world? It didn't get much better.
G/O Media may get a commission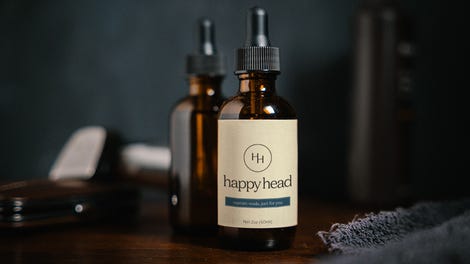 This love of Air Bud prepared Okafor for his time with the Sixers this season, where Brett Brown had a dog ahead of him in the rotation. Things are looking up for Okafor, though: On Saturday, Okafor scored 13 points in 12 minutes against the Celtics.