The Penguins must have a goddamned farm somewhere, where they just grow top-six forwards. Last year's Cup run wouldn't have happened without Conor Sheary and Bryan Rust, and now that those two have solidified their spots as unquestioned essentials to Pittsburgh's offensive machine, here comes another kid, 22-year-old Jake Guentzel, who became the first-ever Penguins rookie to score a playoff hat trick in yesterday's 5-4 overtime win in Columbus.

Guentzel scored in the first, the third (Rust had the Pens' other two goals), and here in overtime to put Pittsburgh up 3-0 in the series:
You'll notice it was Sidney Crosby, weaving behind the net and drawing in defenders (Jack Johnson, No. 7, was in perfect position to block the passing lane on one side until he took a whack at Crosby), who did most of the work before finding Guentzel in front. But it's no small thing that Guentzel was in the right place, and that Crosby could trust that he'd be there.
"He's had the right mentality coming in," Crosby said of Guentzel. "He wants to contribute. He's not just happy to be here. He's shown that he's willing to go to those tough areas. He's willing to do what it takes."
Guentzel is a Minnesota kid (he, Rust, and Sheary are all Americans, for those who care about such things) who went in the third round of the 2013 draft and made his NHL debut this fall with a two-goal game, including a score on the very first shot he ever took. It took until February for injuries to push him up to the top line with Crosby, and until March for Sheary to join them, creating the Penguins' single best line by every metric. 
"It's pretty easy with [Crosby]," Guentzel deflected back in March, "when you're playing with the best player." But that undersells what he brings to the line. A balanced two-way player, Guentzel is quick but not necessarily fast; his shot is quick but not particularly heavy; he's small and able to get to spots others can't, and willing to bang it out to stay there; he's got an excellent sense of where to be; all of which adds up to a knack for finishing.
"He's smart," Crosby said yesterday. "There's not a lot of space out there, but he sees the ice well...You see, on that overtime goal, he kind of finds a quiet area there, away from guys.

"He knows where to go, and he's got a good shot. He's got all the tools."
The Blue Jackets don't seem to have an answer for the Penguins' top two lines, which are responsible for 10 of their 12 goals in this series; centers Crosby and Evgeni Malkin have racked up four assists apiece. Part of it is a young Columbus defense that has room to grow. Part of it is Sergei Bobrovsky, who will probably win the Vezina and has been disastrous through three games. His regular-season best save percentage and GAA feel like ancient history—he's only stopping .897 percent of shots and allowing 3.49 goals a game in this series.
G/O Media may get a commission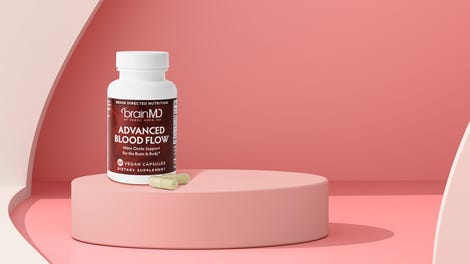 What had lined up as a way-too-early matchup between two of the East's powers feels like it's all but over. And yeah, the Blue Jackets are somwhat validating the analysis that said their regular-season numbers were unsustainable. But the Penguins really are this good, again, and it's because they always seem to have reinforcements arriving.